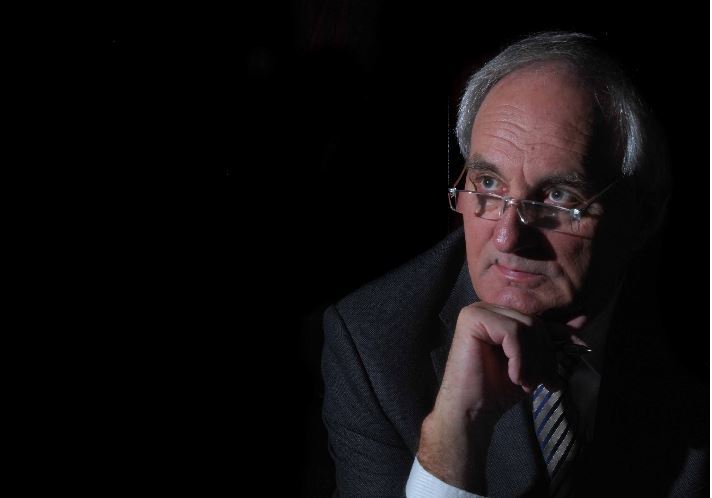 John Hart says it 'beggars belief' that the region was allocated just £33m
Devon County Council's Leader, John Hart, has reacted angrily to the latest funding announcements from Government designed to provide support post-Brexit.
The Stronger Towns Fund allocated just £33m to the South West region and, having learnt that Eurotunnel has also been allocated £33m in an out-of-court settlement - deal or no deal - leaders are strongly expressing their concern to Government about the message this sends to 5.6 million residents and businesses in the South West.
Cllr Hart, Leader of Devon County Council, said: "Yet again the South West is the poor relation to the rest of the country. To only receive £33m – the same as Eurotunnel - from the Government pot of post-Brexit funding is bordering on insulting.
"That the Government can compare the needs of people and businesses in the South West with those of Eurotunnel beggars belief.
"No consultation or communication took place with our councils prior to the funding announcement and we are bitterly disappointed that the needs of the people of the South West are being ignored.
"We are in constant communication with the Ministry of Housing, Communities and Local Government, reporting back on issues of concern to the region, but this is largely one-way traffic.
"Funding to improve transport links in to the South West is our top priority if we are to create and keep employment. Devon County Council has been calling on the Government for some time now to give us the funding we need to begin phase one of the desperately needed A303 Blackdown Hills project, and there are similar pressure points across the wider South West.
"The Government continues to demonstrate reluctance to find this funding, despite indicating that £1.8bn will be allocated to build a tunnel around Stonehenge.
"Despite this lack of support and recognition from Government, we are doing all we can to prepare for Brexit. Work is taking place across Devon County Council and the region to prepare contingency plans for possible outcomes, to support communities and businesses and to help understand and minimise the impacts where possible.
"This situation is not of our making, but we stand together to play our part in helping the South West deal with any immediate and future challenges.
"The clock is ticking on Brexit. We have consistently called on the Government to listen to the concerns of the people of the South West but so far there is little evidence that our voice has been heard, and time is running out. On behalf of the South West I call on the Government to listen, to engage and to respond.