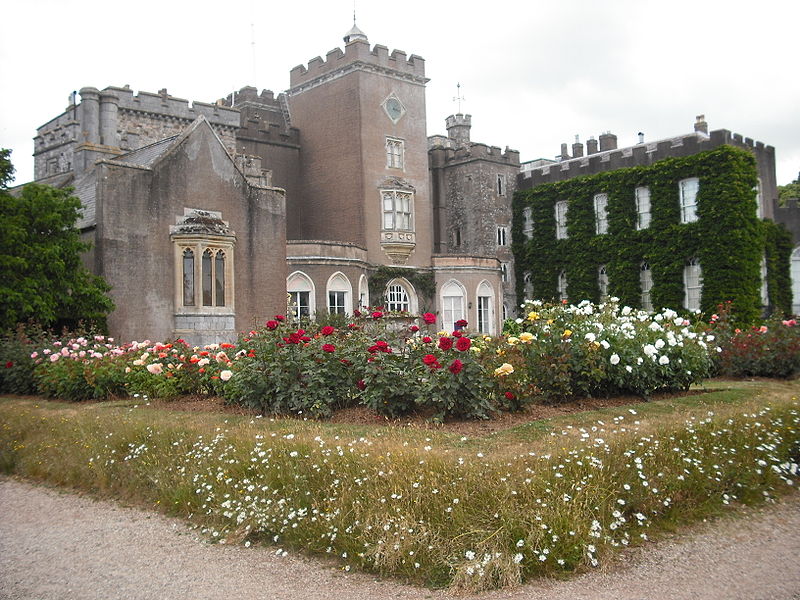 The Countess's country seat: Powderham Castle (courtesy: Martin Evans)
'Self-empowerment' with online course
Former 'Wonder Years' and 'Baywatch' actor AJ Langer, now the Countess of Devon, is becoming an 'authentic voice' coach.
Lady Devon is joining the teaching team at Creative Culture South West, an Exeter training and events company, where she's a voice coach and confidence lecturer, leading a course called 'How to Free Your Authentic Voice.'
The countess's course begins online at the end of June, but plans are underway to introduce courses in the Exeter area later. The company says the class will help people "unleash your authentic voice in your life and art to achieve happiness and success".
Known as AJ, the countess was a television and film actress for more than a quarter of a century before marrying Charlie Courteney, the current Earl of Devon and moving to Powderham Castle on the death of his father. She is now known as AJ Courteney, but is undertaking this work under her former name of Langer.
Her bosses at Creative Culture South West say that the countess: "uses her unique personal journey to share ways to achieve self-empowerment through the arts: voice, movement and connection. From the stage to the set, the classroom, the boardroom and even a castle, there isn't a platform where AJ Langer can't tell a compelling story. She is a sought-after speaker, teacher and advocate who artfully weaves health and happiness into her messages."
The course, they say: "Helps shed self-doubt, which makes it more joyful to embrace careers and life with confidence." It costs £70.