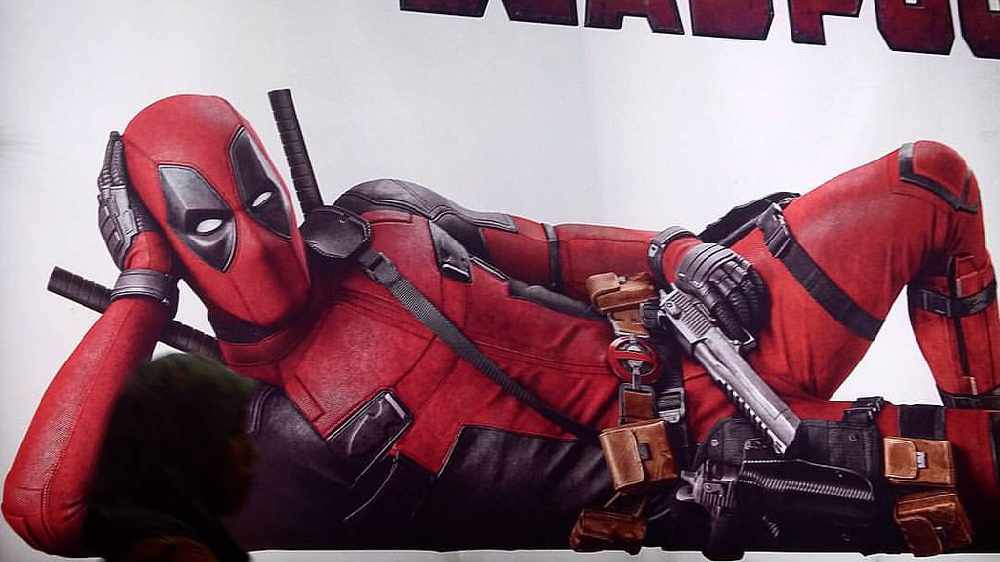 Police figures show what Barbie, Clowns and Batman have been doing
A Freedom of Information request reveals that 60 different incidents in the last three years have involved fancy dress, which also include a racial abuse from someone dressed as a clown, superheroes being involved in a large fight, and a man dressed as Charles Dickens seen in Exeter with a sword.
But the only incident in which an arrest took place was in October 2015 when one person was arrested for driving without due care and attention in Torquay after a pedestrian was hit by a car.
The FOI also showed that Devon and Cornwall Police force received four reports mentioning the phrase 'trick or treat' on October 31st and November 1st last year.
In Newton Abbot there was an assault and someone with a dog dangerously out of control that caused injury to an assistance dog. There was also a robbery in St Ives, and an assault in Saltash.
FULL DETAILS OF THE POLICE LOGS INVOLVING FANCY DRESS ARE BELOW
| | | | | |
| --- | --- | --- | --- | --- |
| Date | Costume Type | Log Entry Text | Location | Disposal |
| Apr-15 | Golfers | Male seen with baton | Barnstaple | No further action |
| May-15 | Pirates | Male seen with sword | Plymouth | No further action |
| Jun-15 | | Concern for welfare of drunk individual | Penzance | No further action |
| Jul-15 | Policeman | Suspicious individual | Plymouth | No further action |
| Jul-15 | | Approx 20 men on motorbikes all in fancy dress | Hayle | No further action |
| Jul-15 | School uniform | Possible trespass | Exeter | No further action |
| Jul-15 | Batman & Robin | Seen loitering outside hotel | Exeter | No further action |
| Sep-15 | | Anti social behaviour | Hayle | Words of advice given |
| Sep-15 | | Group of youths climbing fence and entering garden | Redruth | No further action |
| Oct-15 | Cat, Dead schoolgirl | Group of youths throwing eggs and being unsociable | Camborne | No further action |
| Oct-15 | | Glass being thrown in road | Plymouth | Was party poppers, not glass |
| Oct-15 | | Wing mirror damaged | Exeter | No further action |
| Oct-15 | Inflatable | Pedestrian hit ny car | Torquay | One arrest for driving without due care and attention |
| Nov-15 | | Concern for welfare of drunk individual | Plymouth | No further action |
| Nov-15 | Joker | Fight | Totnes | Crime investigated as far as reasonably possible. No suspect identified |
| Nov-15 | FBI Agent | Missing Person | Saltash | Missing person located |
| Nov-15 | | Students in fancy dress letting off fireworks | Exeter | No further action |
| Dec-15 | Policewoman | Female in drink impersonating a police officer | Dawlish | Named suspect identified: Victim supports action, evidential difficulties |
| Dec-15 | | Male seen with gun | Plymouth | No further action |
| Jan-16 | Dragon Ball Z | Missing Person | Helston | Missing person located |
| Jan-16 | | Missing Person | Plymouth | Missing person located |
| Apr-16 | Alice in Wonderland | Missing Person | Plymouth | Missing person located |
| May-16 | | Male seen with gun and sword | Barnstaple | Words of advice that items to be carried in bag as not to alarm |
| May-16 | | Report of individual walking on motorway | | Search was negative |
| May-16 | | Damage to vehicle whilst parking | Dartmouth | No further action |
| May-16 | Jockey | Assault | Truro | No further action |
| Jun-16 | Knight, Charles Dickens | Male seen with sword | Exeter | No further action |
| Jun-16 | Policeman | Suspicious male | Falmouth | No further action |
| Jun-16 | Orange jumpsuit | Suspicious male | Teignmouth | No further action |
| Aug-16 | Clown | Racial abuse | Exeter | Crime investigated as far as reasonably possible. No suspect identified |
| Sep-16 | | Suspicious female | Ivybridge | No further action |
| Oct-16 | | Individual seen carrying knife | Plymouth | Pretend knife confiscated |
| Oct-16 | Charlie Chaplin | Anti social street drinking | Penzance | Group dispersed |
| Oct-16 | Pirate | Assault | Plymouth | No further action |
| Oct-16 | Barbie | Missing Person | Torquay | Missing person located |
| Oct-16 | | Youths kicking door | Barnstaple | No further action |
| Nov-16 | | Assault | Plymouth | Victim declines/unable to support police action. No suspect |
| Dec-16 | Policeman | Assault | Plymouth | Crime investigated as far as reasonably possible. No suspect identified |
| Feb-17 | | Cones and crash barriers thrown in road | Bodmin | No further action |
| Mar-17 | | Young child in busy road | Parkway | Search was negative |
| Apr-17 | Fat costume | Suspicious individuals seen | Ottery St Mary | No further action |
| Jun-17 | Deadpool | Suspicious individual seen | Truro | No further action |
| Jul-17 | | Group causing disturbance | Looe | No further action |
| Jul-17 | Pulp Fiction | Assault | Paignton | Crime investigated as far as reasonably possible. No suspect identified |
| Jul-17 | Superheroes | Large fight | St Ives | No further action |
| Jul-17 | Clown | Suspicious individual seen | Ilfracombe | Words of advice given |
| Aug-17 | Golfers | Group of males in drink and being aggressive | Plymouth | No further action |
| Aug-17 | Hunter | Male seen with spear | Perranporth | No further action |
| Aug-17 | | Male seen with sword | Newquay | Wooden sword confiscated |
| Sep-17 | Harry Potter | Missing Person | Plymouth | Missing person located |
| Oct-17 | | Assault | Tavistock | Caution issued |
| Oct-17 | | Individual with a chainsaw | Torrington | Search was negative |
| Oct-17 | | Domestic incident | Fowey, Loswithiel & St Blazey | No further action |
| Oct-17 | | Window smashed | Plymouth | No further action |
| Nov-17 | | Fight | Exeter | No further action |
| Dec-17 | Clown | Seen carrying foam knife | Ivybridge | No further action |
| Dec-17 | | Damaging statue | Saltash | No further action |
| Dec-17 | | 3 or 4 drunk males | Tavistock | No further action |
| Dec-17 | | Aggressive drunk male | Torquay | No further action |
| Feb-18 | | Man seen with rifle | Exeter | No further action |