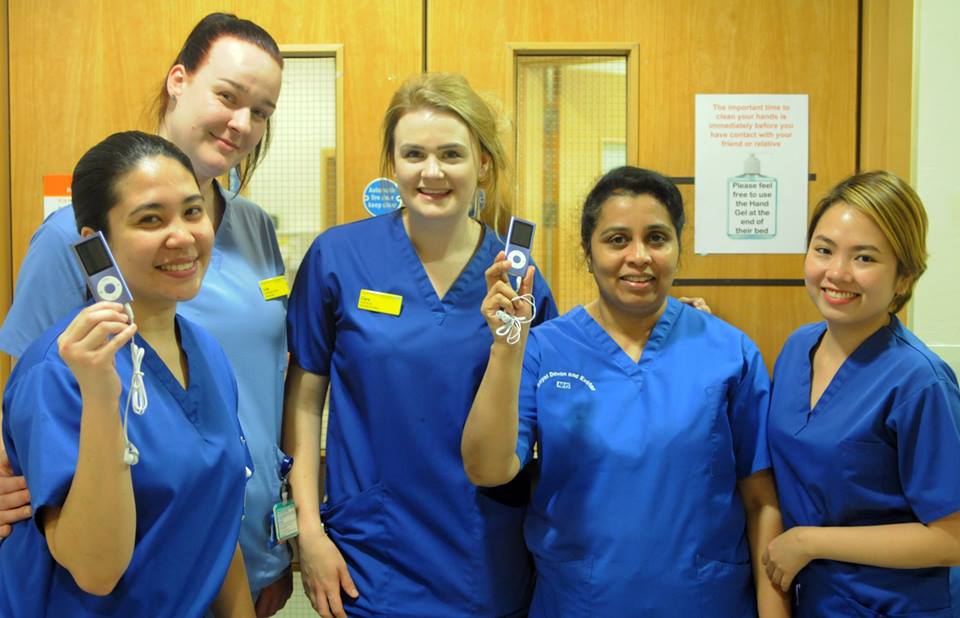 Image: Royal Devon & Exeter Hospital
Music helps with depression, anxiety and maintaining speech
Dementia patients at the RD&E are to be given MP3 players with music from their youth.
Wards will have two MP3 players - one loaded with music for those over the age of 50 and the other for patients over the age of 70.
Research shows music can help reduce anxiety and depression, help maintain speech and language and help patients to express feelings and ideas.
Dave Thomas, Deputy Chief Nurse at the RD&E, said: "We are delighted here at the RD&E to be teaming up with Purple Angel and enabling patients with dementia to have the ability to have some age appropriate music in times of distress. We have seen the benefit that music can make to this cohort of patients and are really excited about how this will aid the environment for all."

Norrms Mc Namara, Founder of Global Purple Angel Dementia campaign, said: "We are so happy to announce we are working with the Royal Devon and Exeter Hospital and surrounding local hospitals in providing free Purple Angel MP3 music players to those who may need them. The MP3 players try to improve their lifestyle, wellbeing and general health via personalised music therapy which has proved hugely successful in other hospitals, care homes and private homes across the UK."