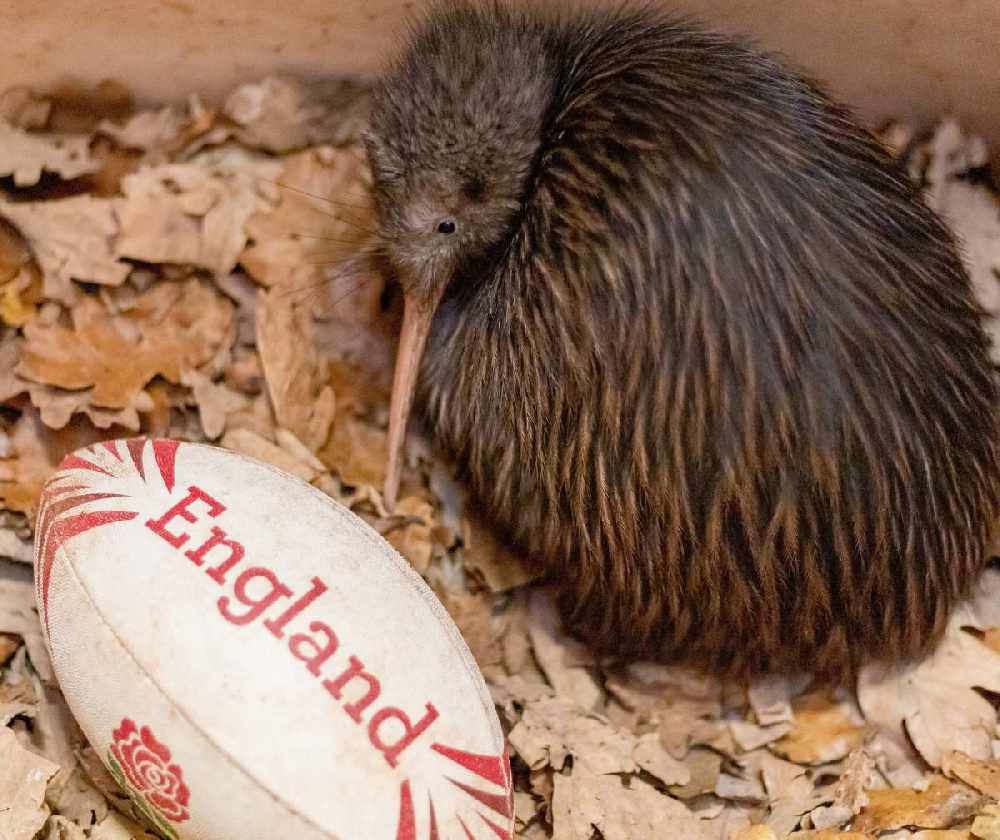 Manu the Kiwi (courtesy: Paignton Zoo)
New Zealander's loyalty questioned
Ignore the ball. It's a plant. Because this is Manu. He's a Kiwi - and the only one of his kind in the UK.
The flightless bird, who lives at Paignton Zoo, has feigned some interest in the crunch semi-final rugby world cup match between his home and adopted countries on Saturday. To help him, keepers have presented him with a rugby ball. He doesn't seem that bothered.
Manu, who's said to the be the size of a chicken (but not necessarily as tasty) is part of the ratite family, which includes emus and ostriches. He won't be sticking his head in the sand during the match. Keepers will update him with the score.
A Paignton Zoo spokesperson reports that Kiwis lay the largest eggs in relation to their bodies of any bird in the world, the equivalent of a human woman giving birth to a four-year-old, if you can imagine the yells during delivery.
Manu hasn't commented on whether he's supporting England or New Zealand in the game. That's because as well as being flightless, he's speechless too. And, to be frank, not that interested in rugby. As an endangered species, he'd rather have a mate.