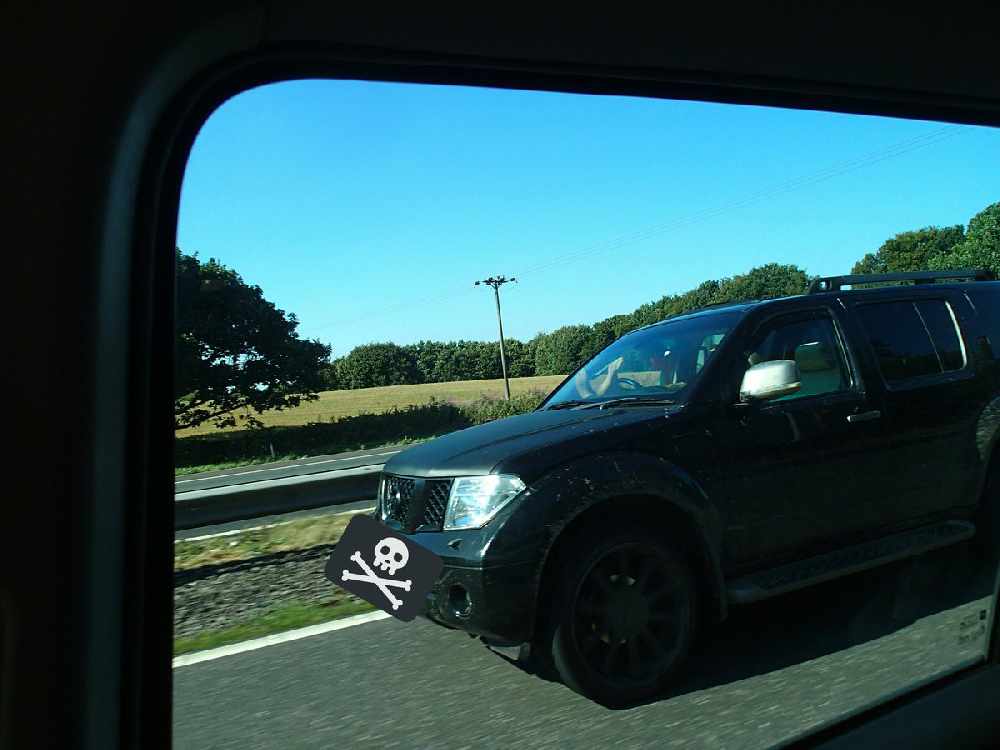 Image: @RoadPolAlliance, Twitter
Truck was in the fast lane.
Police have tweeted about the shocking moment they photographed this driver with his feet on the dashboard.
The truck was in lane 3 of the M5.
The Road policing unit for Devon and Cornwall took to Twitter to say: "With apologies to the mighty @pinkfloyd "In all my years of policing I have never seen before, Someone more deserving the full penalty of law"!!"
Cruise control taken to a whole new level. Driver snapped in lane 3 (yes the fast lane) of the M5. With apologies to the mighty @pinkfloyd "In all my years of policing I have never seen before, Someone more deserving the full penalty of law"!! 😨 Sgt B pic.twitter.com/cA3w7CGw4N

— Alliance RPT 📱+🚗=❌ (@RoadPolAlliance) March 12, 2019