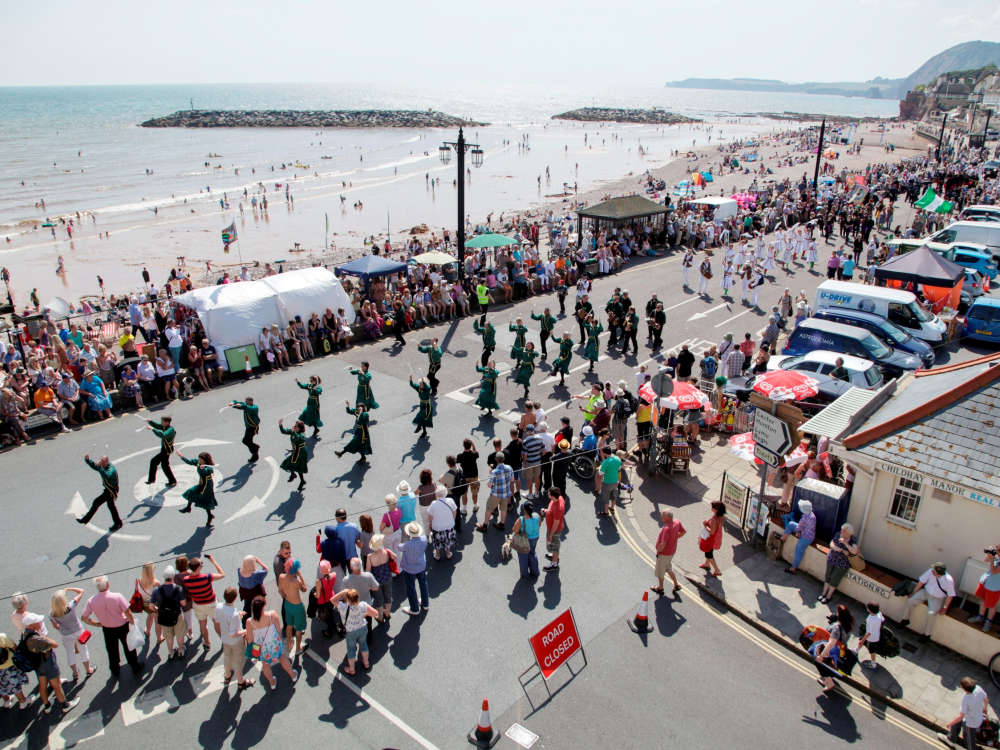 Sidmouth's folk festival is part of East Devon's cultural heritage
They'll now hire a producer
East Devon District Council has launched a 10 year-cultural strategy.
Over the last four months, they've looked at what is already happening across East Devon and how it is funded. The public was consulted widely, through interviews, workshops and a public survey which received nearly 500 responses, of which all but two per cent (10 responses at most) said it was important that East Devon had a strong cultural offer and 61 per cent said a lack of local provision was a big barrier to taking part in culture in East Devon.
Those figures arguably suggest the survey sample was not particularly representative or the survey questions not particularly well constructed (98 per cent of people believe man-eating tigers should not be let loose on Exmouth seafront, for example, and the other two are mad).
Nevertheless, East Devon has hit on eight core themes to its strategy. Key themes include supporting community-led culture organisations to enhance the quality of life and wellbeing in towns and villages, protecting and enhancing the environment, growing cultural tourism, as well as supporting new places of culture to ensure East Devon residents, especially children and young people, can experience high quality culture in their local areas.
Cllr Nick Hookway, portfolio holder for culture and tourism, said: "The culture strategy has identified the extraordinary range of cultural activities that take place across East Devon. Such activities not only help to define our district, they also help it to cope with the challenges of living in the 21st century."
The council will now hire a cultural producer to coordinate, communications and fundraising . They will lead an Arts and Culture East Devon network.
The East Devon cultural strategy can be read at eastdevon.gov.uk/arts-and-culture.