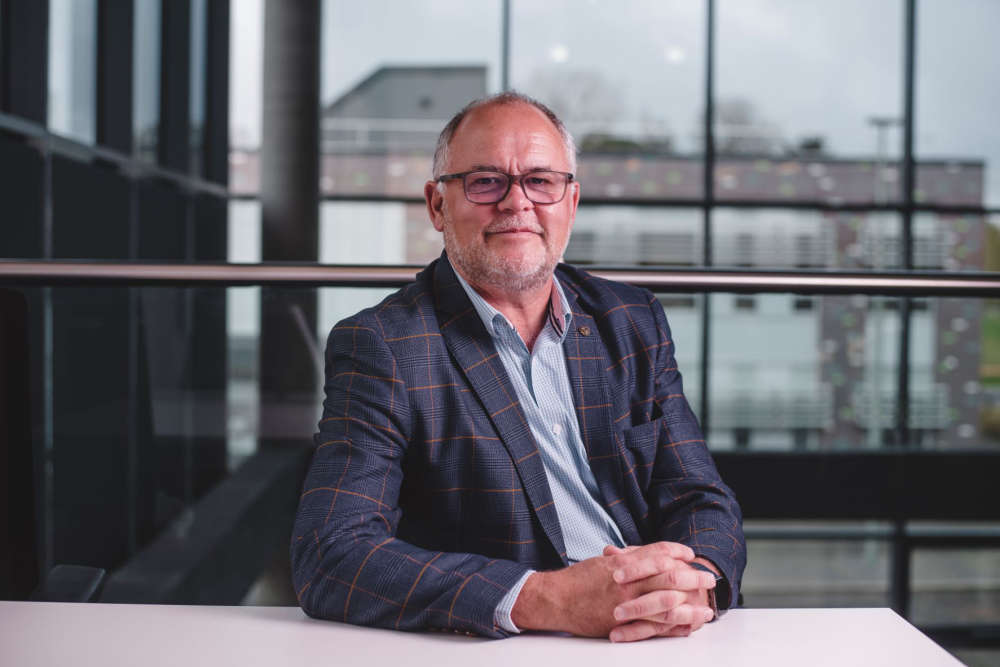 Exeter Chamber CEO Richard Marsh (image courtesy: Steve Haywood)
Tax on fuel is 90p a litre
Exeter's key business organisation is calling for the chancellor of the exchequer to address the rising cost of fuel and energy, and either to reduce VAT on fuel or cap prices.
Exeter Chamber is concerned about the price of fuel in particular, especially for businesses that rely on vehicles, but also the cost of energy in general.
The Chamber, of which Radio Exe's MD Paul Nero is a director, says it echoes the RAC's statement that 'radical government intervention' is urgently required.
Chamber CEO Richard Marsh said: The cut in fuel duty by 5p in March to help with rising costs has done little to nothing to combat the continual rises, in fact, wholesale petrol costs have increased five-times since the chancellor's underwhelming spring statement.

"It is staggering to hear that the average family petrol car is now costing over £100 to fill, however, the impact on businesses is set to be even greater - yet there is no support offered by central government for individuals or the business community.

"With VAT soaring as oil prices rise, taking tax up to 90p a litre, the increasing price at the pumps is and will have a huge financial impact on businesses across Exeter and the rest of the country.
"We urge Mr Sunak to reduce VAT further or cap fuel prices at a reasonable level in order to help those that have no other option than to drive.

"We've spoken to a number of businesses from various sectors across Exeter who have already felt the financial squeeze due to what the RAC have declared as a national fuel crisis.
"Apex Scaffolding has seen a 25 per cent increase in its diesel fuel bill since March 2022 alone – a business of this nature has no alternative but to use HGVs to transport its equipment to and from sites. Apex are forced to absorb these costs on existing long-term contracts or those which were agreed before these price hikes. However, this model will not remain sustainable for long.

"The events industry – one of the most impacted sectors of the pandemic should be celebrating what should be their 'come back year', are now being faced with yet another crisis as the cost of living continues to cripple households and in turn all the businesses involved."