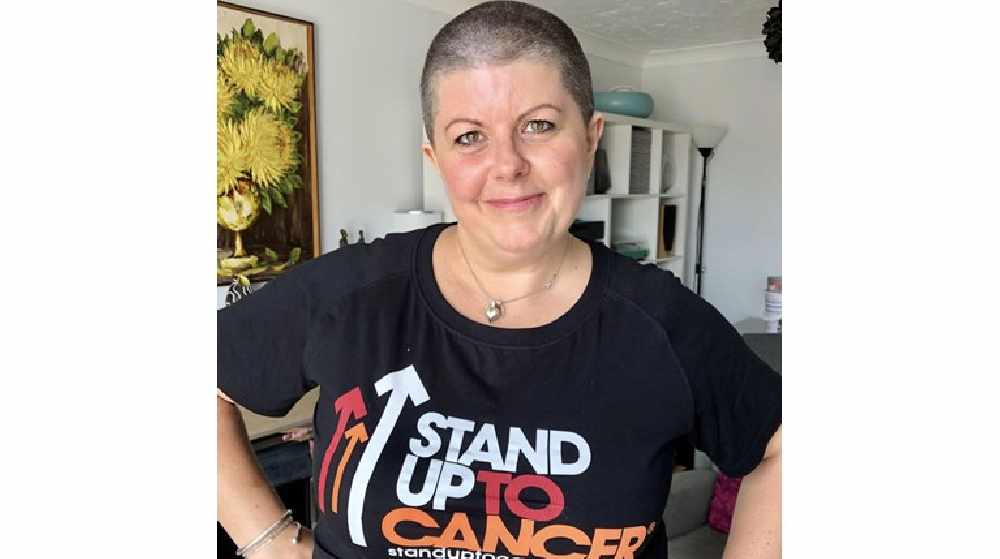 La La Choirs' Sam Abrahams
La La Choirs' Sam Abrahams shaves her head to support Stand up to Cancer
Sam Abrahams, director of Exeter based choir La La Choirs, shaved her head last Saturday (31st August) and raised an incredible £7,400 for Stand up to Cancer - a fundraising campaign that brings the UK together to speed up progress in life-saving cancer research.
Sam said: "My hair is often a talking point. I am very lucky. It is thick and glossy and almost always looks great. I have a fabulous hairdresser and I have spent hours having it coloured, cut and shaped into the glorious shimmering swinging thing that makes women stop me in the street and ask me where I get it cut on a regular basis. I love my hair.
"But I hate Cancer. I have met countless young people who have had their lives turned upside down by it, watched parents hearts break as they see their child scared and in pain, had darling friends, family and La La members all go through various types of it, I have watched people I love suffer and die. But I have also been blessed to experience plenty who have beaten it and survived. I want everyone to be like that. In order to do that we need to fund the vital research that will ensure by 2034, 3 in 4 patients survive."
Anyone who wants to help Sam should go to her fundraising page.