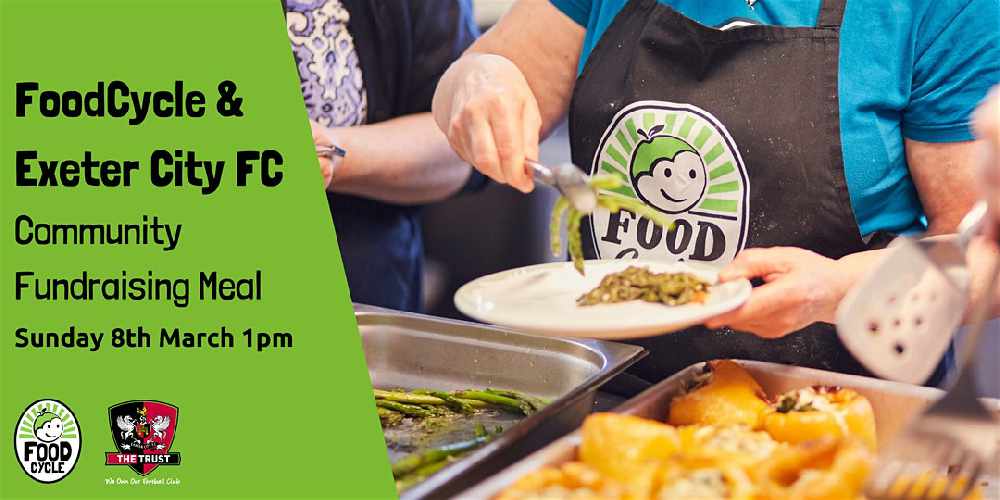 The event in aid of FoodCycle will take place at St James Park next month
Exeter City Football Club will be supporting FoodCycle, a national charity, by hosting a one-off fundraising and community meal at St James Park on Sunday, March 8.
The event, which will be held in the Supporters' Trust Suite, will see volunteers cook and host a three-course meal to around 150 guests using surplus food from Darts Fresh Produce, Darts Farm, Riverford and Lidl, in return for a donation.
Players from Exeter City first team will be joining the event as part of the hosting team, serving food and chatting to guests so it is a great chance for people to meet and talk to members of the playing squad.
Speaking about the support from Exeter City Supporters' Trust, and the benefits of this one-off event, FoodCycle South West's coordinator Alex Hatherly, said: "It will be really nice to increase our awareness in Exeter so we can serve more guests and prepare more meals for people in need.
"Being able to combine people's love of football, with people's love of food will, hopefully, help to get FoodCycle's name out there as well as raising some money to support the local projects."
Tickets for the event are free. Click here for more information.