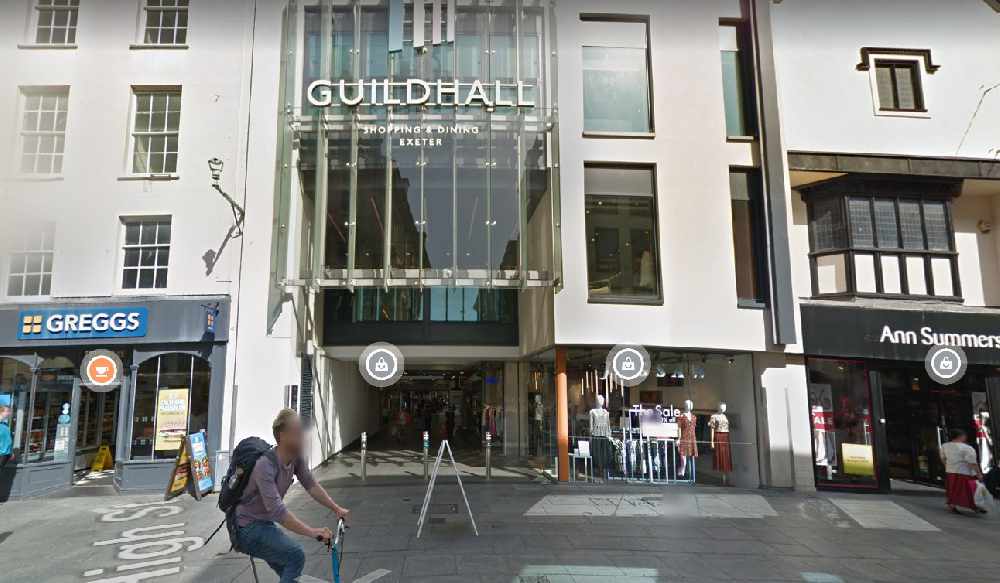 Guildhall Shopping and Dining (courtesy; Google Maps/LDRS)
Tortilla on the way
Exeter is set to get a new Mexican restaurant at the Guildhall Shopping and Dining Centre.
Tortilla have applied to Exeter City Council for a premises licence to open their new restaurant at 197 High Street which was occupied by clothing store Jigsaw before they closed down the operation last autumn.
Planning permission for signage has already been granted for Tortilla's impending arrival.
The licensing application would enable Tortilla to supply alcohol from 10 a.m. to midnight, and hour to the open from 8 a.m to 12.30 a.m. seven days a week.
Tortilla was founded in 2007 after Brandon and Jennifer Stephens, initially from California said they couldn't find decent burritos and tacos in London after a four year search, so they decided to build the business themselves.
It hs 37 branches across the UK. On its website, the firm claims to make: "the best-quality, freshest, most delicious burritos and tacos this side of the Atlantic."
Anyone who wants to comment on the licence application should email licensing.team@exeter.gov.uk by 21 April.