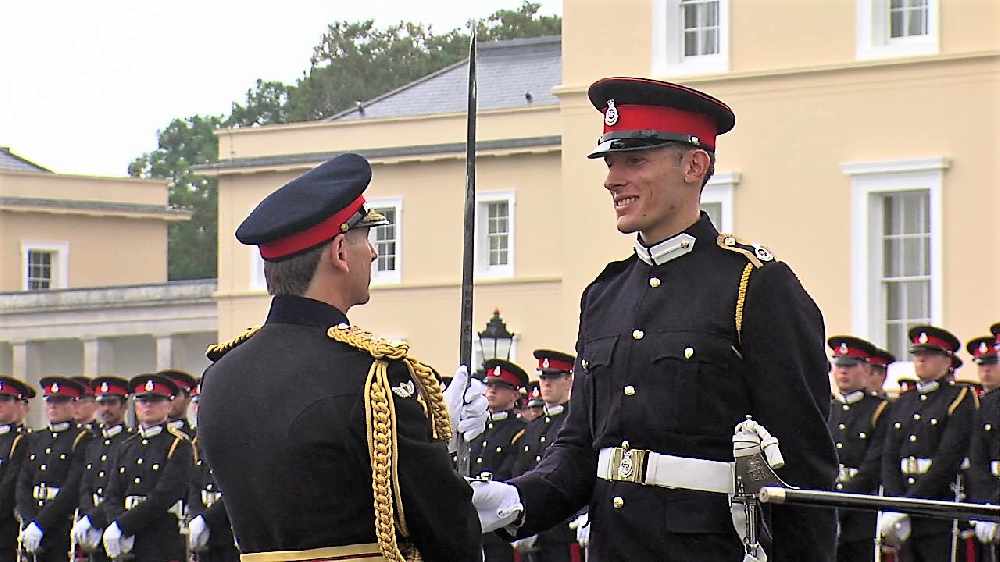 Nerves of steel: Nathaniel Newman receives Sword of Honour (courtesy: Exeter School)
From Ten Tors to Sandhurst
A former Exeter schoolboy has been given the Royal Military Academy's highest honour for a cadet completing training.
Sandhurst's Sword of Honour has gone to Nathaniel Newman, who's just completed his officer training. Mr Newman is a former army scholar at Exeter School, from where he completed all three distances on Dartmoor's Ten Tors.
He says: "I owe a great deal to those who commissioned with me, as they helped me throughout and ultimately enabled me to be awarded this honour."
He has now progressed to an arms training course in Brecon before joining 3rd Battalion the Rifles, based in Edinburgh. Former Head of army section at Exeter School Nick Keyes says: "We are all very proud of him, and retain happy memories of training with him in Exeter School Combined Cadet Force."
Mr Newman's new sword is made by British firm Pooley Swords, who also supply the Commando Training Centre Royal Marines at Lympstone.