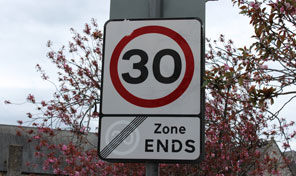 Petition nearly up to 1,000 signatures
More than 900 people have signed a petition calling for action on speeding vehicles after a teenage cyclist was killed in Exeter.
Residents say measures are needed in Monkerton, where there is a new housing development.
They want speed bumps and a 30 mile an hour speed limit in Tithebarn Way.
A Devon County Council spokesman says they are aware of the petition and will respond once it has been submitted.