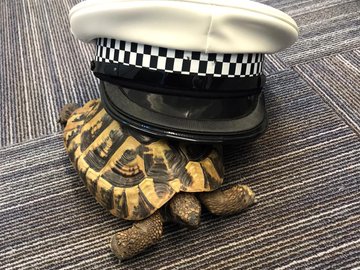 If the cap fits (courtesy: Devon and Cornwall Police)
Turtle surprise for police officers
A tortoise with wanderlust who wandered into Exeter police station at Middlemoor is now safely back with his owners after going on the run for nearly a week.
The reptile called Pascale hadn't been seen for five days before turning up at the nick, which is, of course, the place to go if you're lost. He's thought to live about half a mile from the police station and would have walked down traffic-laden Sidmouth Road to get there.
Devon and Cornwall Police have Tweeted pictures of precious Pasquale. Officers says he's now back home safely.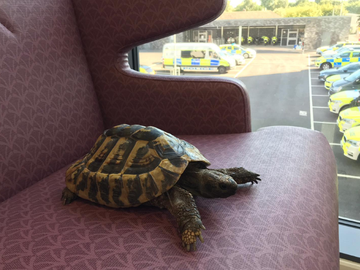 Not normally allowed on the sofa at home