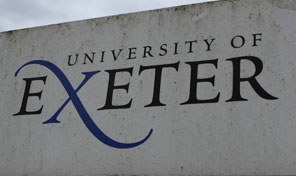 Exeter University is to research the extremist propaganda put online by Islamic State terrorists, in a project to increase understanding of radicalisation.
The findings will be used by the UK's intelligence services.
Islamic State is well known for its use of social media to spread fear and promote its beliefs.
The study will analyse the video and text posted online and look at the language used to encourage extremist views and argue in favour of terrorist acts.
The findings will be shared with policymakers and those working to combat propaganda by violent organisations.
It's one of several projects funded by the Centre for Research and Evidence on Security Threats.