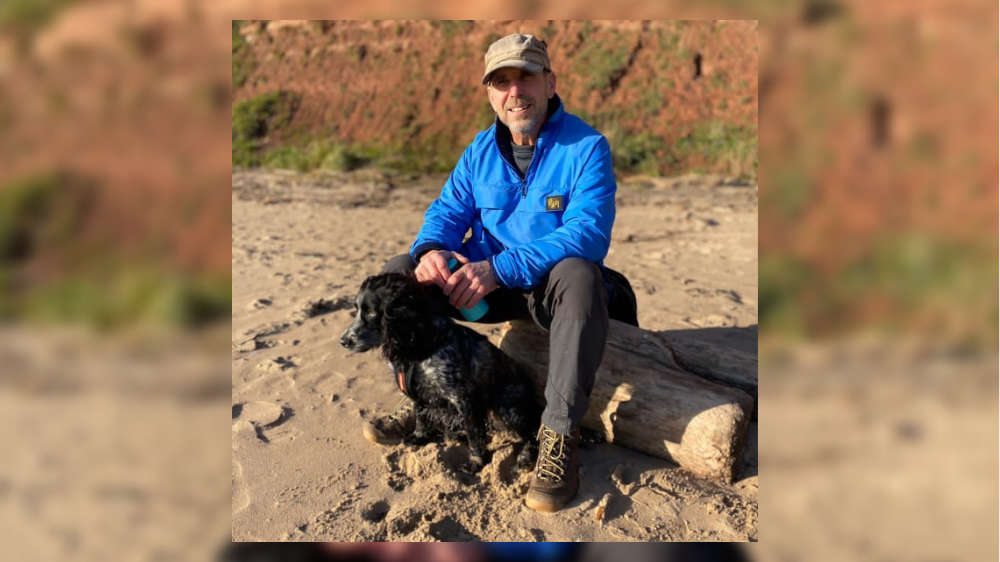 Paul Hewett with his dog Tilly
PTSD suffer fights back 
A former Royal Marine from Exmouth will be trekking across a desert to raise funds and awareness for people suffering from PTSD.
Paul Hewett is taking on the Half Marathon Des Sables Fuerteventura, walking 120 kilometres with five other veterans over a four-day period at the end of September for military charity The Not Forgotten.
Paul's sister Claire said: "My brother was a sergeant in the Royal Marines and after many years of struggling he is now gradually overcoming PTSD. I am so proud of him it's unbelievable. The help he has received has been amazing, and he is now volunteering and helping others."
Paul said: "Being a former Royal Marine and suffering quietly for decades, I eventually made the best decision of my life - I asked for help. Hidden wounds such as PTSD from combat and abuse can affect anyone and whilst there is support out there often people do not engage with it. We are survivors and say it's ok to ask for help."
They want to raise £2,000 – click here to find out.