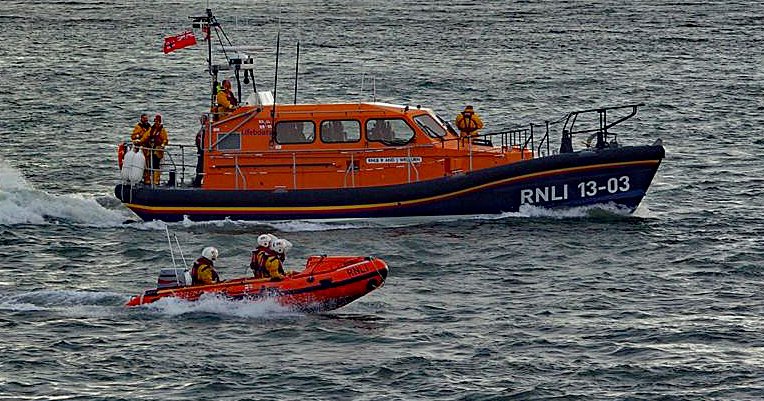 Exmouth's inshore and all-weather lifeboats (courtesy: RNLI Exmouth)
They'd been cut off by tide
Two lifeboats from Exmouth rushed to Orcombe Point on Thursday after reports of someone being cut off by the tide between the headland and Sandy Bay.
Exmouth coastguard rescue team and an ambulance also went to the scene around 5.50 p.m.
The casualty, who had a head injury, was found on the beach. Lifeboat crew administered first aid before taking the individual by stretcher back to the inshore lifeboat, transferred to the all weather lifeboat and immediately conveyed to a waiting ambulance at Exmouth Marina at 6.45 p.m.
Inshore lifeboat helm Henry Mock said "It's always important for members of the public to check out tide times along our coastline before venturing on walks along the beaches. Orcombe Point is a particularly vulnerable spot where extra care should be taken and tide times noted. Myself and my crew were pleased to assist in this successful rescue."