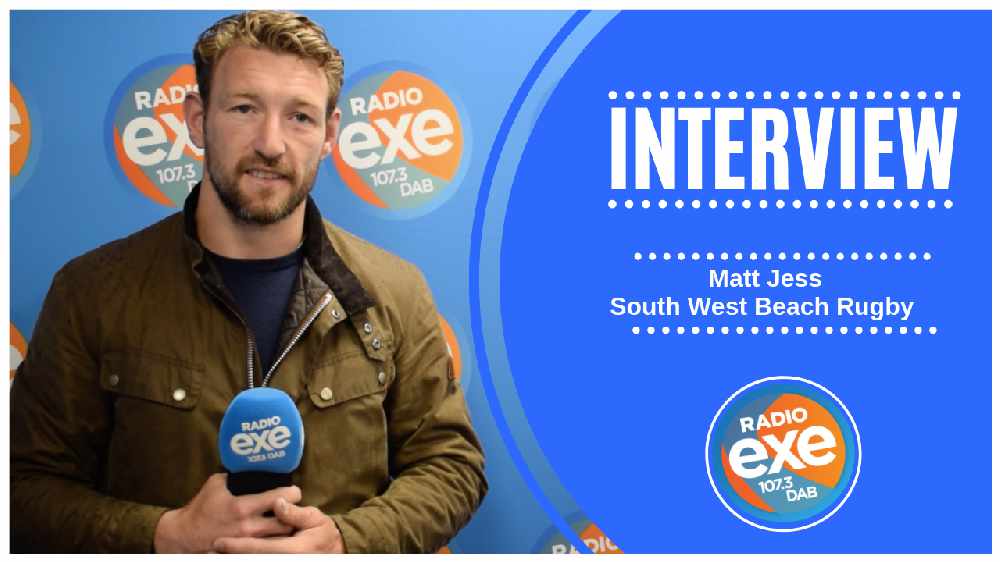 Former Exeter Chiefs Premiership winner Matt Jess
Former Chief Matt Jess running charity event
Former Exeter Chiefs star Matt Jess, who was part of the team that won the Premiership in 2017, is staging the first-ever beach rugby tournament this weekend - raising money for three charities (RNLI, Restart Rugby and The Royal Marines Charity).
Held on Exmouth beach, long favoured as a Chiefs' pre-season trading venue, more than 20 teams have signed up to take part. It's being held near the RNLI lifeboat station and Maer Rocks. This weekend was chosen because of relatively low tides, giving plenty of space for the matches.
"A beach rugby event seemed the perfect way to bring together the sport I love in a place I consider to be home, whilst at the same time raising funds and awareness for charity," says Matt.
"In particular the mental health and well-being support given by Restart Rugby and The Royal Marines Charity resonated with both Sarah and myself.
"I am committed to raising awareness for the support now available to sports and service people enabling them to develop and strengthen personal resilience so life changing events such as injury, retirement and new careers are faced up to and dealt with positively and confidently. Please join me for a fantastic weekend of rugby supporting some incredibly special charities."
For more information, click here: https://www.southwestbeachrugby.co.uk