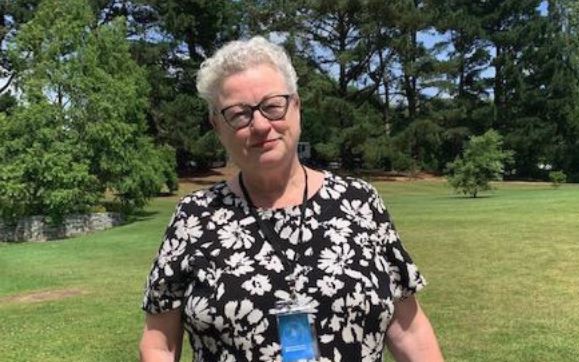 Claire Walters, Bus Users UK
But passenger rep says Devon does well
Devon's doing better when it comes to bus provision than many other counties, according to the UK's top passenger campaign group - but lack of funding from central government is a "false economy" that ultimately costs more in social care.
Claire Walters, chief executive of Bus Users UK says the county council works well and in partnership with other local authorities and bus providers in both the commercial and community sectors, despite the backdrop of nearly a decade of austerity.
Ms Walters told a conference in Exeter this week that buses are central both to the economy - enabling people to get to work and out to shops and restaurants - as well as playing a part in helping avoid social isolation. But recent years have been hard, she says, not least because funding provided by central government to subsidise free travel for the elderly has dropped. It's believed Stagecoach South West, for example, receives around 90 pence per journey, well below the cost of providing the service. Ms Walters says: "There's so much pressure on local authorities for cash, so I don't blame them for the cuts they're having to make, but it's a false economy in the end because social isolation costs more when people become dependent on social services."
At the other end of the age scale, Stagecoach's recent introduction of night buses at weekends between Exeter and Exmouth and in North Devon have plugged a gap mainly for younger people enjoying nights out. "Young people are the least heard about - and most affected - when it comes to lack of bus services. Young people need later services, not just to go out on the town, but also to get to college, or a late night shift at their job. This is really the first generation where fewer people are interested in learning to drive or get their own cars, or couldn't afford to if they wanted to. They're also very concerned about climate change and will take buses if they're given that opportunity."