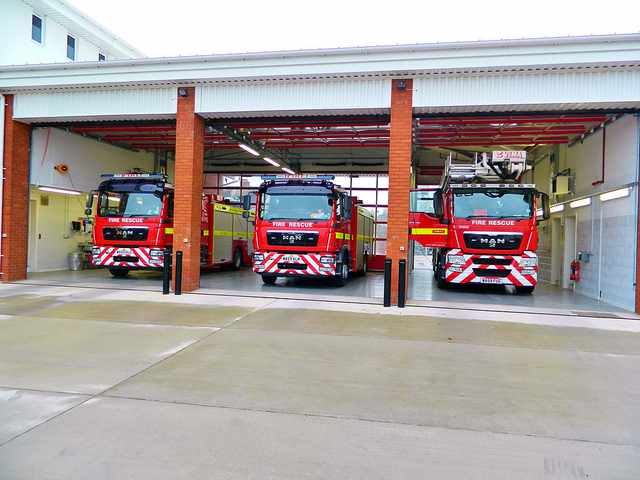 Devon's firefighters are to stop attending minor incidents where their tasks could be carried out by other organisations. The change is designed to free up resources for real emergencies and will also save money
Firefighters have traditionally helped make the scene of road accidents safe, cleared up fuel spillages and attended minor incidents where their presence is more a matter of historical convention than necessity.
Now they say they'll no longer be doing that, and that means firefighters will be able to respond more quickly to real emergencies where lives are at risk.
It could also save 100 thousand pounds.
However the fire service wants to reassure the public that its call handlers will be careful to establish the level of risk when an incident is reported - and if there is any concern that someone is in danger, the fire crews will attend.