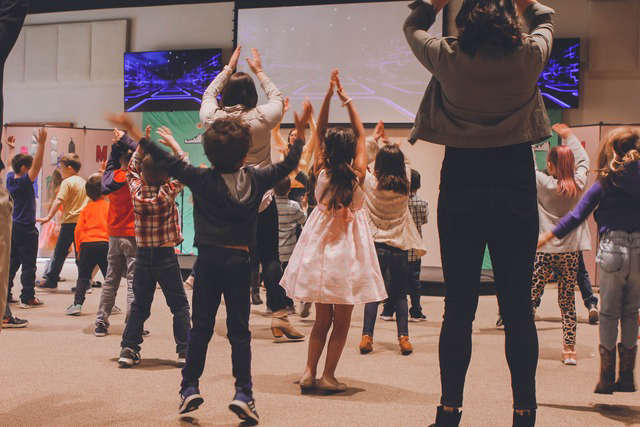 Something to applaud (courtesy: Anna Earl/Unsplash)
Meals provided too
Thousands of eligible children across Devon are being encouraged to take part in a free summer holiday activities programme.
Fifteen thousand families, whose children are eligible for benefit-related free school meals in the county, have received letters about the Holidays Activities and Food programme (HAF) funded by the government and delivered locally by Devon County Council.
The government has provided an additional £1,613,340 to run the programme in Devon for the financial year 2021/22, in addition to £180,380 last year.
Cabinet member for children's services and schools, Councillor Andrew Leadbetter (Conservative, Wearside & Topsham) says the programme, which will be delivered by schools, youth groups, sports clubs and churches, sounds "really exciting" and "will not only provide a wide range of enriching activities and exercise but also nutritious food".
When asked about its importance, following months of disruption to young people's learning and socialising, Cllr Leadbetter added: "I think it's absolutely essential. They have spent a lot of time sitting at home, so there's an opportunity to get out there. And for families who can't normally afford it, it's a great opportunity.
"We've been working with a range of schools and voluntary and community groups across Devon to get this organised and I think it will provide excellent support for children and families who might otherwise be struggling over the long summer break."
Among the activities offered are sports, arts and crafts, drama, cooking, water sports, forest school and circus skills. If enough places remain, the scheme may also open to other children.
The scheme has received backing from England star and anti-poverty campaigner Marcus Rashford, awarded an MBE last year for his campaigning on behalf of vulnerable children during the pandemic.
In the letter, Mr Rashford and Henry Dimbleby, the independent lead of the National Food Strategy, say: "We wanted to let you know about the brilliant new Holiday Activities and Food programme that children can get involved in when the school term ends.
"We know that the holidays can be a really difficult time for families who are struggling to make ends meet. The holidays should be a time for every child to enjoy themselves rather than worrying about having enough to eat or how they can spend their free time."