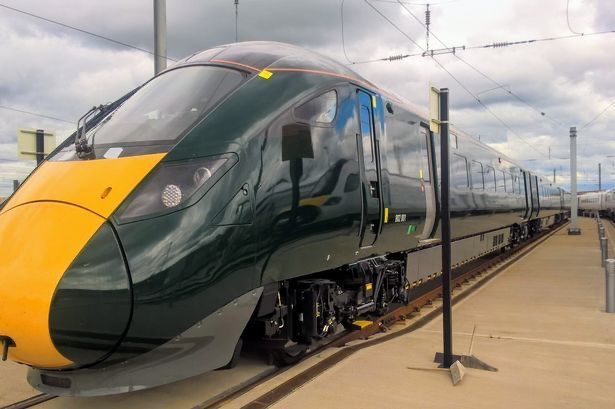 Cracks appearing in GWR trains (courtesy: GWR)
Cracks appear in new engines
All high-speed GWR services between London Paddington and the south west are cancelled on Saturday because of concerns about cracks appearing in recently introduced Hitachi high-speed trains.
The train operator introduced the new models onto the south west route with a fanfare of publicity in 2019. They came to other routes in 2017 and were designed for the future of the electrification of the railway network. That's not happening in Devon for a very long time.
Cancellations and disruption is expected to continue whilst the cracks are investigated.
The National Rail Enquiries website explains that because of: "short notice unavailability of carriages which form the Great Western Railway High Speed train services means there will be no train services or alternative means of transport."
It continues: "A number of Class 800 series Hitachi trains from several train companies have been taken out of service today for checks as a precautionary measure. This problem is being investigated by Hitachi and once trains have been checked, we hope to be able to release them back into service as soon as possible."
Passengers are advised to to travel, although: "Local (stopping) services between London Paddington and Reading / Didcot Parkway / Oxford / Bristol / Exeter will continue to operate...[and] around 75 per cent of Plymouth to Penzance services will also run as normal.
For the RMT rail union, general secretary Mick Lynch said: "This situation demonstrates once again that it is reckless for the rail companies and the DfT to move the industry to diluted, risk-based maintenance regimes which extends maintenance cycles on rolling stock or on the infrastructure, whether that be on the mainline railway or on the tube and metro services, to cut costs and strip out staff.

"The railway needs to be maintained rigorously and to the highest possible standards to protect the travelling public and the staff and that will remain RMT's key demand."