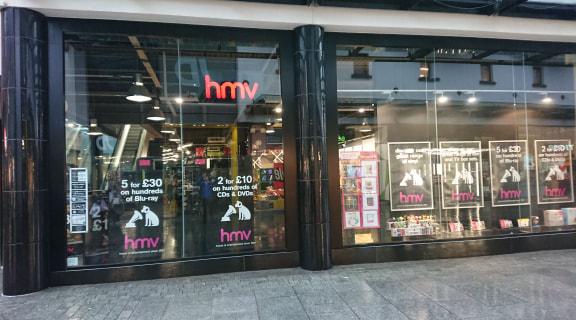 The store closed last month after the chain went into adminstration
The store has now been saved after it was bought by Sunrise Records.
In a statement the company says: "We are very pleased to confirm that HMV Exeter has re-opened. This is the best outcome for our staff and customers and we are delighted to share the good news with all those who have been so supportive over the past weeks.
There have been a great many messages of support and goodwill received along with calls for stores to re-open, and this support cannot be underestimated. It is very satisfying to be able to once again open our doors and welcome all of our loyal customers back to HMV Exeter."
HMV Managing Director, Neil Taylor comments "I am extremely proud of our staff who are the most knowledgeable and committed people you will meet, and so it is extremely gratifying to see this store open again, I greatly appreciate the support of all our customers and the landlord which made re-opening this store possible".