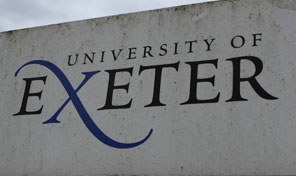 Artists get arty from their homes
Ten Westcountry artists from have created a series of projects, using inspiration only found in their homes.
Hyperlocal, was launched last month as a collaboration of businesses including the University of Exeter, Exeter Phoenix, Kaleider and Exeter Northcott Theatre and designed to encourage local freelance artists to unleash their creativity.
More than 200 submissions were received, covering a wide range of art forms - spanning dance, film, installation, animation, graphics, jewellery, painting, sculpture, textiles, performance, print-making, photography, story-telling, poetry, music, and song.
The winning submissions, each receiving £500 each, include a giant camera made out of a shed, atmospheric soundscapes, storytelling podcasts, poetry, illustration and puppetry performance.
Exeter-based Brendan Barry, creator of the winning commission 'Shed Camera' said: "My work primarily involves gathering groups of people together and operating in confined spaces making photographs. Not something that is very advisable in the current climate! So what do you do when all your work for the foreseeable future is cancelled? Well you turn your shed into a camera of course"