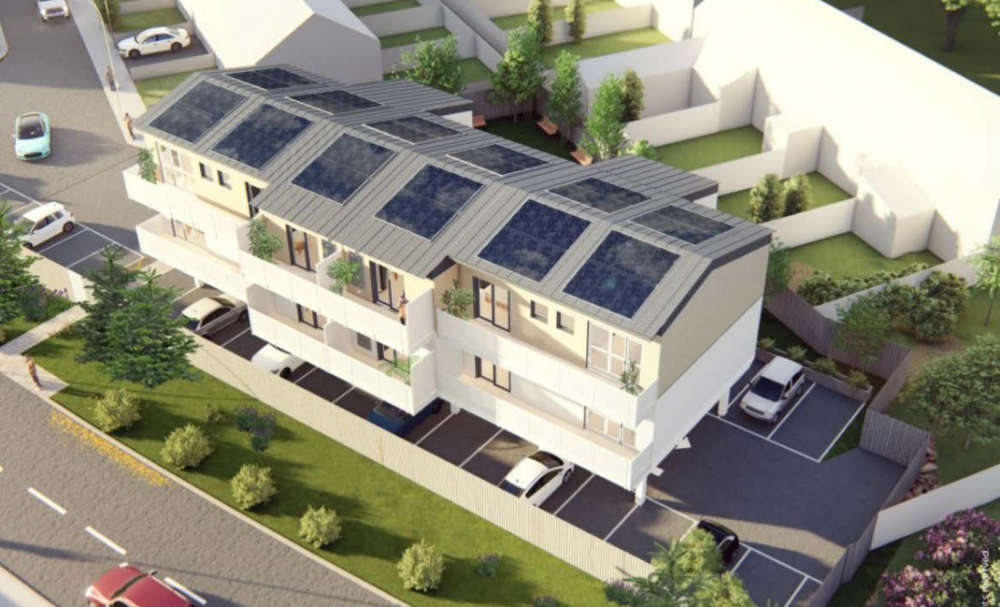 Zed Pods could be coming to Tiverton (Mid Devon District Council)
Pods should be 'affordable'
A number of eco-friendly 'modular homes' in Tiverton could be built under plans submitted in collaboration with Mid Devon District Council.
An application has gone in for eight of the homes by developer Zed Pods at Shapland Place near Exeter Road, on a site currently occupied by 39 residential garages.
The plans show the development – of 'affordable' 1, 2 and 3 bed apartments – would be elevated off the ground on a podium, allowing space for 28 car parking spaces and 16 cycle spaces. Residents would have their own private communal green spaces and separate storage for bins.
The company, in its planning application, says the units are built as fully fitted modules in a factory before being transported to site. They claim they are "built to higher standards than conventional houses" and are "super insulated", with triple-glazing and solar panels.
"The solar panels on the roof and the fabric efficiency are designed to create ultra-low to net-zero carbon homes with the lowest running costs possible. Impact on air quality of the development both during construction and operation is neutral."
The application follows another submitted for six more Zed Pod homes in Cullompton at St. Andrews Estate, where 3 one bed and 3 two-bedroom properties are planned.
The district council showcased a Zed Pod home, similar to those planned, in Cullompton in August. At the time, Councillor Bob Evans (Conservative, Lower Culm), cabinet member for housing said: "It's great to be able to see inside the show home and really understand the quality of finish these homes have.
"We are committed to providing more social housing across the district and these homes will provide this as well as help us strive towards our goal of being carbon-neutral by 2030."
However, some concerns have been raised about the Tiverton plans. One resident questioned whether the "homes on stilts" would be in-keeping with neighbouring houses, adding: "I think the building will be towering too high over existing properties that are on the development boundaries."
Another said: "Although the properties in this project look great, this location is completely the wrong place for it. The properties are way too tall for the area and the houses will overlook the neighbouring properties."
Mid Devon District Council planners will decide on the application at a later date.