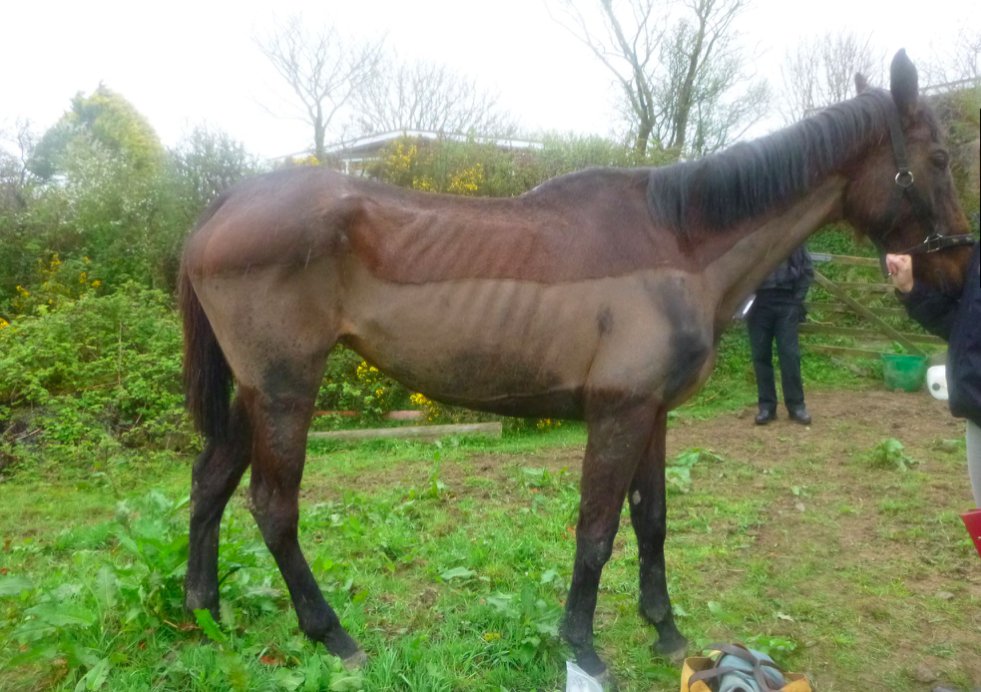 Devon woman sentenced for causing unnecessary suffering to the animal
A woman from Welcombe, near Bideford, has been sentenced to a 12 month community order and had her thoroughbred mare seized, after being found guilty on two counts of causing unnecessary suffering to the horse.
In a case brought by the RSPCA, Jane Hunt, 52, was sentenced at North Devon Magistrates Court in Barnstable on Friday (3 August). She has been ordered to carry out 100 hours of unpaid work and to pay £750 in costs plus £85 victim surcharge and given a Deprivation Order relating to Polly the horse.
RSPCA Deputy Chief Inspector Suzy Hannaby said: "I found poor Polly in an emaciated condition, just skin and bones, with untreated abscesses in both of her hind hooves.
"To allow this young horse to get into such a shocking state was inexcusable. As well as being extremely thin and undernourished, she had abscesses in both her hind hooves, making walking very painful. She was being kept in a field with little grazing available and with no extra food provided.
"When the vet examined Polly, she advised that the mare was suffering and needed immediate attention, so we were given authorisation to remove her from the field and take her into the RSPCA's care."
To report any animal in need of help, you can call our cruelty line on 0300 1234 999 or to support us to help rehome, rescue and rehabilitate more animals visit www.rspca.org.uk/suffering