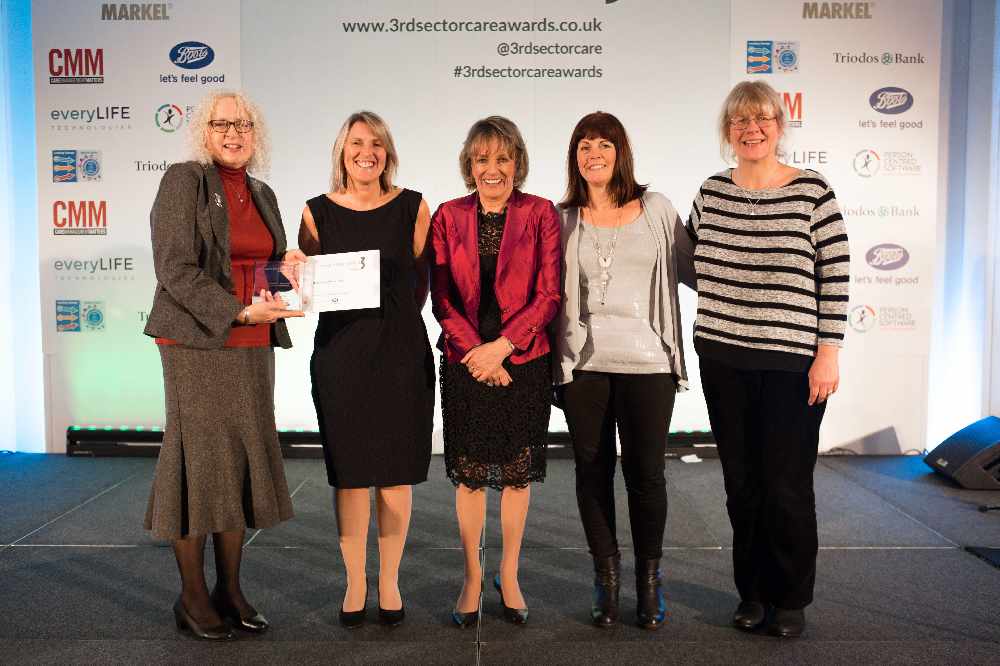 It recognises their end of life care.
The Hospiscare@Home nursing team has helped 326 people in the last 2 years.
The service allows people to die at home surrounded by their memories, belongings and loved ones.
The charity has just won a Markel 3rd Sector Care Award. They were set up to recognise unsung heroes in the not-for-profit care and support sector.
Hospiscare Assistant Director of Care (Community) Ann Rhys commented: "I'm really thrilled to share the news that we have won this award for Hospiscare@Home.
"The award recognises the commitment, compassion and professionalism of our Hospiscare@Home teams and the expert care they provide to patients and their families.
"The judges were particularly impressed with how we endeavour to provide true individualised care for patients and their families at the end of their lives, and the kind manner in which we work alongside our communities.
"Huge thanks to all our nurses, doctors and the Hospiscare@Home team who make such a positive impact on patients and their families. Thanks also to our amazing supporters whose kind donations enable this outstanding service to exist and hopefully expand, covering more areas in Exeter, Mid and East Devon as time goes on."