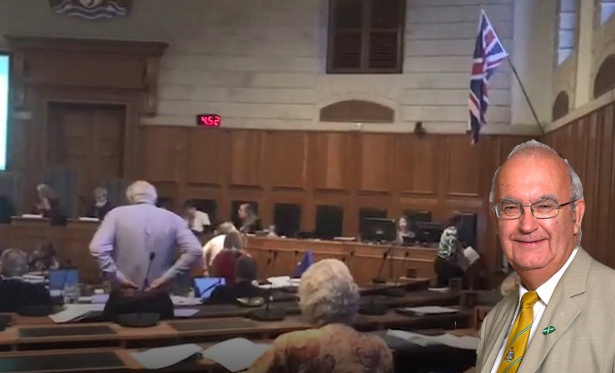 Video: Labour councillors walk out of council chamber when Brian Greenslade speaks
A protest by Labour councillors on Devon County Council saw them walk out of the chamber every time Councillor Brian Greenslade spoke.
Councillor Greenslade had in July been found guilty of sexual harassment and abuse of four female employees over 'many years' by a standards investigation by the county council.
A notice of censure was served against Councillor Greenslade, which means his access to County Hall will now be restricted to the Member's Room, Ante Chamber and Council Chamber and he must undertake 'relevant training'.
Councillor Greenslade continues to serve the people of Barnstaple North and having been suspended by the Liberal Democrats, currently sits as a North Devon Liberal.
His actions were described by Devon Council Council's chief executive Phil Norrey as 'inappropriate' and 'involving touching of a sexual nature', but as the breaches fall short of the seriously criminal nature, he cannot be dismissed or sacked as a councillor.