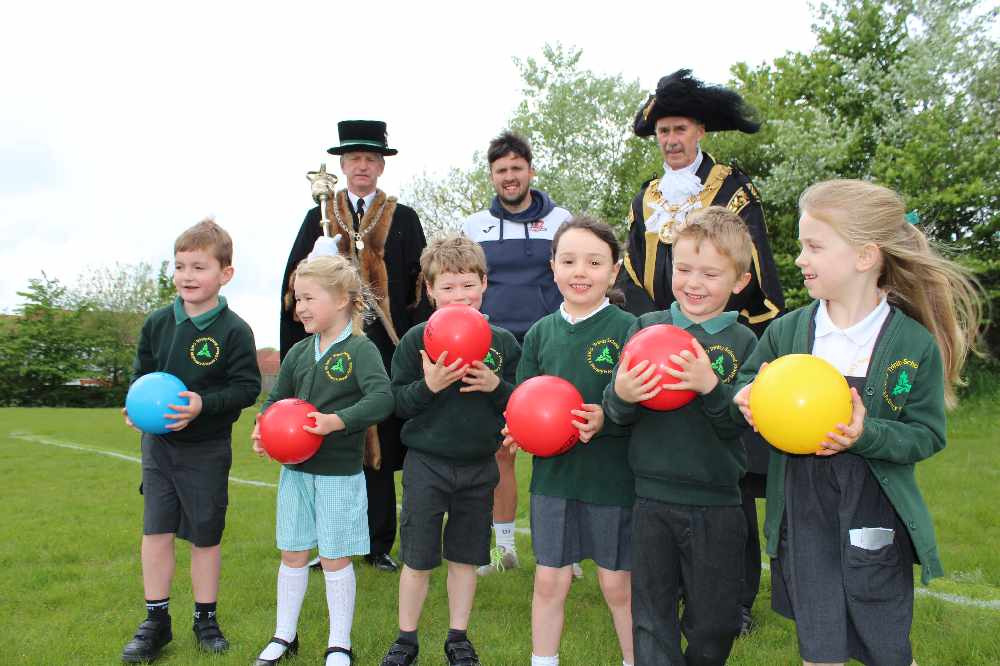 Children from Exeter's Trinity Primary School helped City Community Trust celebrate the exciting news
Peter Holland says It's an "honour" to support City Community Trust
The announcement was made at Exeter's Guildhall a few weeks ago.
Every new Lord Mayor chooses a charity to support during their mayoral year. Many events, including regular coffee mornings, fundraising dinners and the Really Big Quiz at Exeter's Corn Exchange, help to raise money for the chosen charity each year.
Councillor Holland said: "As the new Lord Mayor it is my honour to choose a local charity to support throughout my tenure. I have chosen Exeter's leading health and wellbeing charity, City Community Trust. This is an organisation which is delivering vital projects and programmes in the heart of our community. Last year their fantastic teams delivered health, education and physical activity programmes that supported 45,000 people, aged three to 83, to lead active and healthier lives."
Jamie Vittles, chief executive of City Community Trust, added: "We are delighted to have been selected as the Lord Mayor's charity for the coming year. His support will enable us to reach even more people across the Exeter area and continue to deliver our vital services.
"We are incredibly grateful for this support and look forward to working closely with the Lord Mayor and his staff over the next 12 months. Patronage like this is so important for us as we don't receive any guaranteed core funding and rely on trusts, grants and people signing up to our events and programmes to enable us to develop and deliver our huge range of activities."