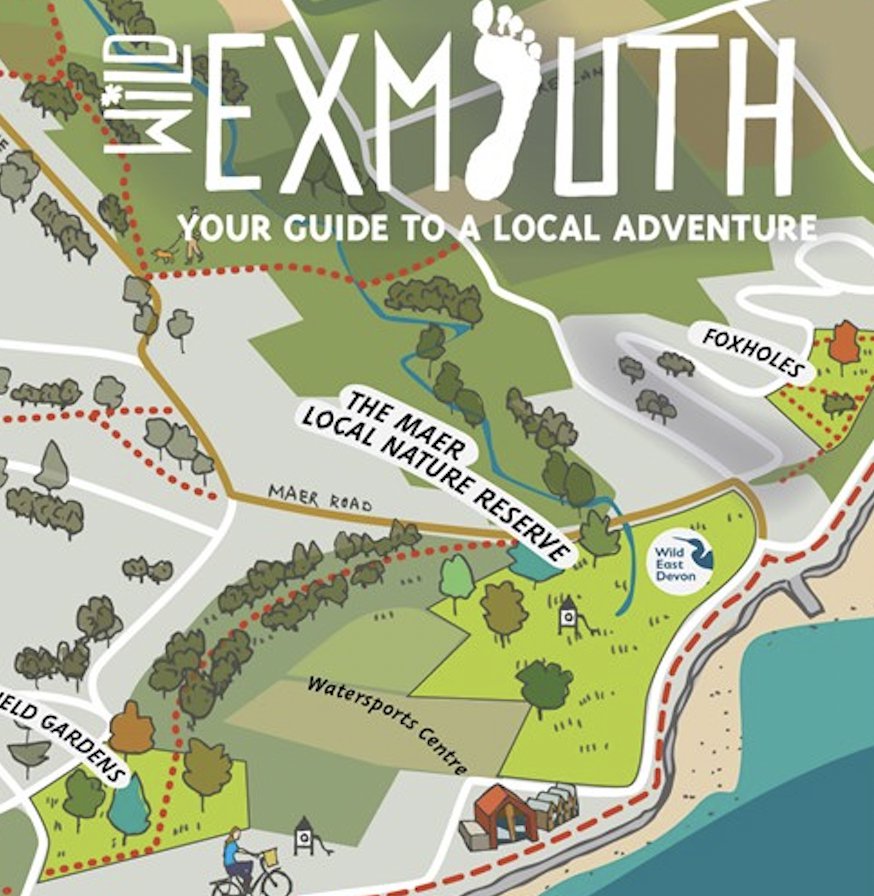 Wild Exmouth map (courtesy: EDDC)
Landing on doormats soon
A map showcasing the best of outdoor life in Exmouth is set to hit doormats across the town.
The Wild Exmouth map highlights trails and cycle paths along with parks, nature reserves, play areas and community orchards.
Local designer Jo Salter has produced a bird's eye view of the town. The map will be sent to households towards the end of the month, but is also available to download or can be picked up from the town's information centre.
It's part of a three year community nature project funded by the county, district and town councils, with lottery money too. East Devon District Council's announcement doesn't disclose the costs associated with the map.
Tim Dafforn, Wild Exmouth coordinator and countryside team leader, said: "We're thrilled to be able to produce this innovative map to help residents in Exmouth to explore the wonderful environment of the town. The map includes much loved areas along with little known gems, highlighting the three valleys of the town and the amazing nature reserves and parks nearby."
In the summer the interpretation map will be installed in key green spaces to show people the best of Wild Exmouth.