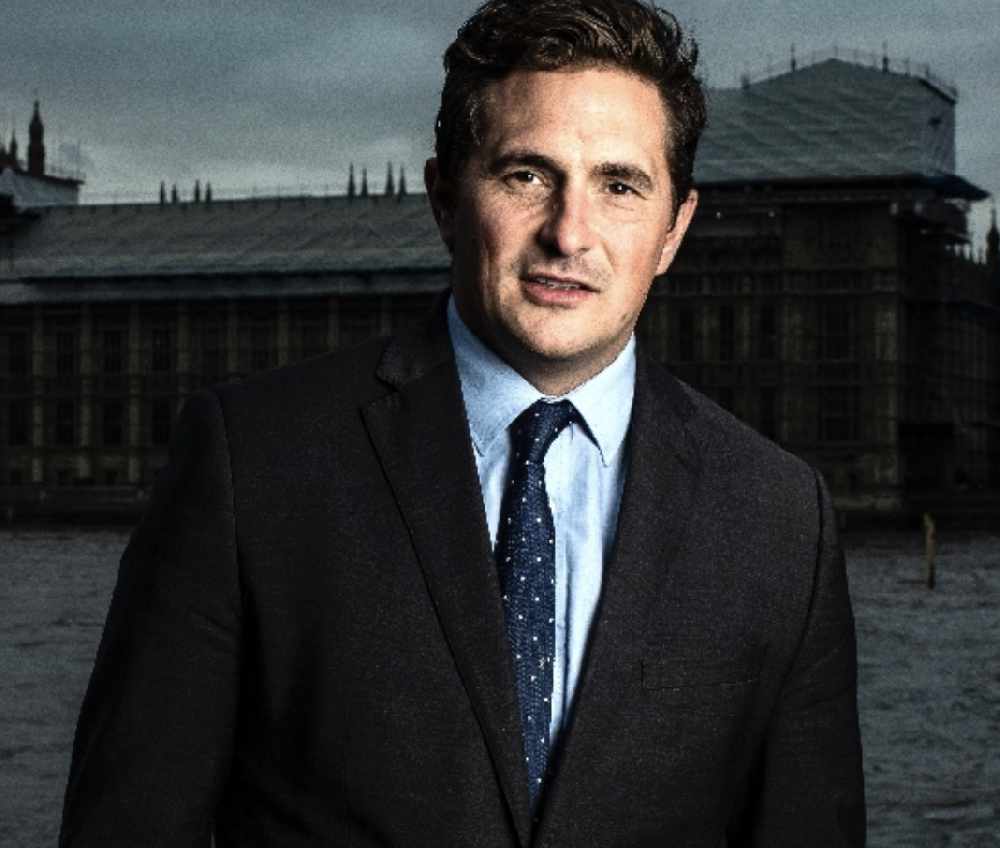 Johnny Mercer won't say how he voted out of respect for other MPs
Plymouth Moor View MP claims it's a private matter
Labour politicians in Plymouth have criticised the Conservative MP for Moor View for not letting his constituents know whether he supported Boris Johnson in this week's vote of confidence.
The PM survived a bid to oust him as Conservative Party leader but 148 of his MPs voted against him; roughly 41 per cent of the parliamentary party.
Tory Johnny Mercer remains tightlipped about which way he voted, despite three of Devon's nine Tory MPs publicly announcing that they want him replaced.
Responding to a letter from Labour councillors in the constituency, Mr Mercer said: "Monday night's vote was a private vote, and out of respect for my fellow colleagues I will keep my vote private and honour the integrity of that process – as you would expect.
"My job is to continue to get the very best out of this administration for people in Plymouth who vote for me."
Mr Mercer stressed that he wanted to concentrate on helping residents recover from the pandemic and deliver on a promise to improve the situation for patients and staff working in primary care in Plymouth.
He said: "I made a commitment some time ago to focus on these issues, not to take part either way on the continuing argument around the prime minister, and I'm afraid my position remains unchanged."
Earlier this week, MP for Newton Abbot Anne-Marie Morris described the PM's win in Monday's confidence vote as a "hollow victory." And Tory MP for Totnes Anthony Mangnall suggested Mr Johnson was not a fit and proper person to be in Number 10.
On Twitter, South West Devon Tory MP, Sir Gary Streeter went public shortly after he cast his vote on Monday evening.
He said: "In February I submitted a letter of no confidence in the PM following the first Gray report. I have not changed my mind. Accordingly, I have just voted for change.
Leader of Plymouth's Labour group, Cllr Tudor Evans OBE criticised Mr Mercer's decision to stay silent about how he voted.
"It's not clear why Mr Mercer is being so coy about this," he said.
Cllr Evans, who represents Ham ward, wrote to Mr Mercer along with Labour councillors serving in the constituency, including fellow ward member Tina Touhy, Mark Lowry and Zoe Reilly (both Honicknowle) and Sally Haydon (St Budeaux).
Cllr Evans added: "We know his fellow Plymouth Conservative MP Gary Streeter had no issue revealing to his constituents that he submitted a letter of no confidence in February.
"People want to know which side Mr Mercer is on in this pivotal issue, so why won't he answer?"
"We believe the residents of Moor View are entitled to know their MP's position on this very important issue and look forward to him sharing his position with them."
Two hundred and eleven Conservative MPs supported the prime minister in the confidence vote but it was fewer than he would have hoped and analysts are asking whether he will be able to stay in power until the next general election.
Four other Devon's Tory MPs are also keeping tightlipped.
Sir Geoffrey Cox (Torridge & West Devon), Simon Jupp (East Devon), Selaine Saxby (North Devon) and Mel Stride (Central Devon) have not responded to our request so we can help them explain to their constituents where they stand.