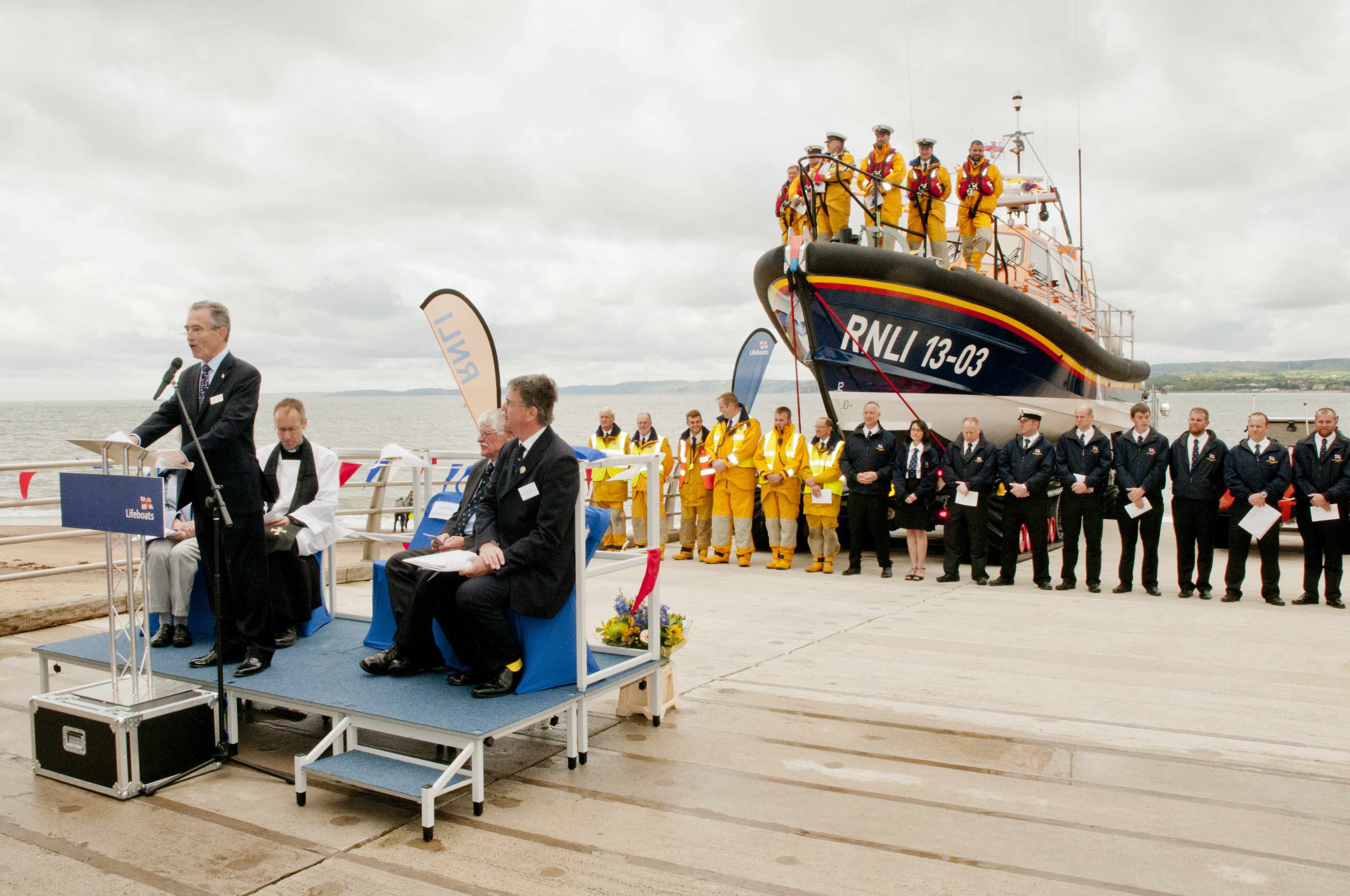 Exmouth RNLI are holding a dedication and naming ceremony for their Shannon class lifeboat this morning - a year on from her arrival at the station. The R & J Welburn is named after a couple who gave a generous legacy to the RNLI.
She's much faster than the old Mersey class boat and that speed saved four people's lives last month.
They were all in the water after their boat began sinking - but luckily the Shannon class lifeboat was able to reach them before they drowned.