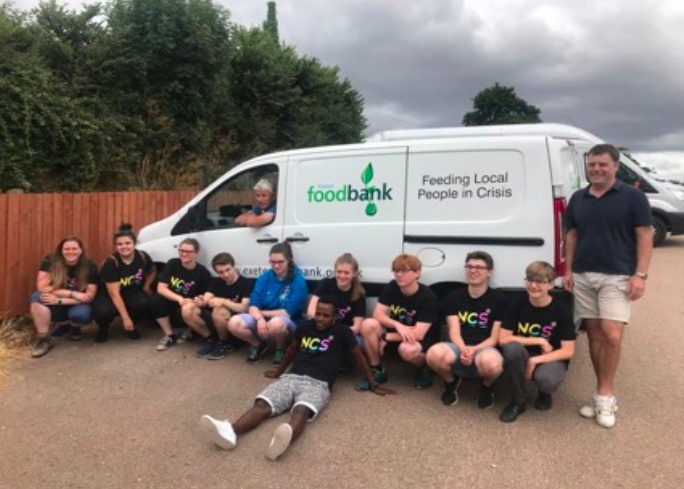 Photo: ExeterNCS
13 people have tripled donations to the Exeter Foodbank
The group created a project that was simple, but incredibly effective; they put a branded 'priority Item' sticker alongside items in a local supermarket that were most in demand at the local food bank. These items were identified by the food bank to encourage people to purchase them and put them in the existing supermarket food bank collection box on their way out. After an initial trial, the food bank saw donations triple and even the supermarket saw an increase in sales. Amazing!
The individuals, who have been recognised and nominated for a national award, came up with the plan as part of a social action project they organised through the Exeter NCS programme, which is delivered by Exeter's leading health and wellbeing charity City Community Trust.
A member of the group's family had relied on donations from the Exeter Foodbank in the past, so they decided to support the charity, which provides emergency food and support to people in crisis.
Matt Turner, 16, one of the young people involved in the project, said: "We realised that it wasn't until people had finished their shopping and were leaving the store that they noticed the Foodbank bin – too late for them to buy something.
"So, we approached Sainsbury's in the Guildhall and asked if we could design some small stickers to place on the shelves beside those items which are needed most by the Foodbank."
And Sainsbury's say they are already seeing an increase in donations. A spokesperson said: 'We think it is a fantastic idea, we have certainly seen an increase in donations since the stickers have been put on the shelves. It is great to see young people taking on something like this and is good for our city. We are now discussing plans to implement this genius idea in all Sainsbury's stores across the country"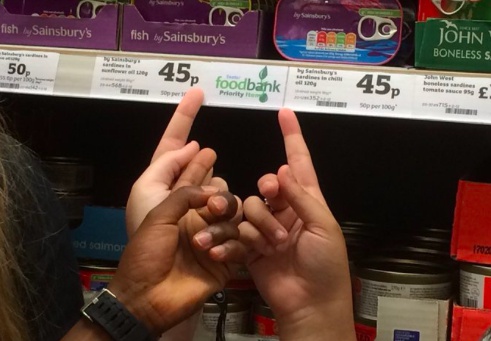 The project has been nominated for a national NCS award. Full details, and how to nominate them, can be found here: Nominate Here