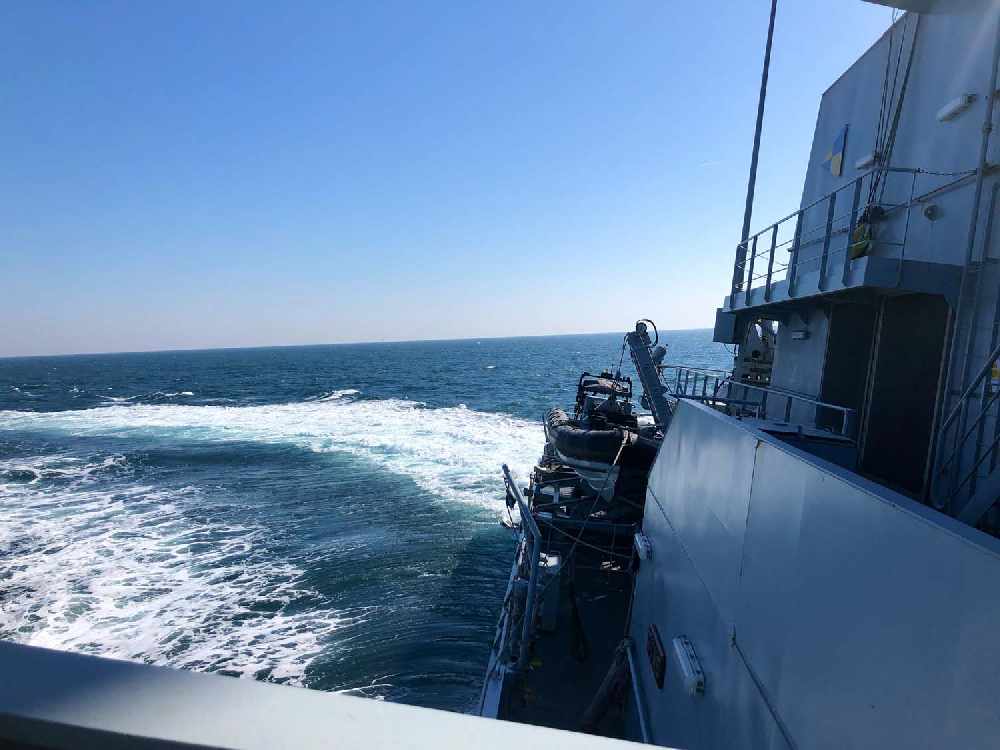 HMS Tyne (courtesy: Royal Navy)
Warship trainee spots casualty
The Royal Navy's explained how one of its young trainee officer spotted a diver who'd gone missing in Lyme Bay at the weekend, saving his life.
The offshore patrol vessel HMS Tyne responded to a mayday call for the missing diver while on routine maritime security patrols in home waters. The alert from the coastguard saw Tyne assist RNLI lifeboats from Exmouth and Lyme Regis, as well as two coastguard helicopters, a dive boat and four local fishing vessels.
Tyne arrived in the area in Lyme Bay – around four miles off the coast of Seatown, Dorset – within 45 minutes of the alarm being raised. The warship took up station in the last known position of the diver and sailors were called on to carry out a visual search. After 20 minutes, Sub Lieutenant Andrew Boyle, a young officer under training on Tyne, spotted the diver.
Tyne then radioed the location through to the Exmouth lifeboat, who were in the best location to recover him. The diver was found well and taken to safety by the lifeboat.
Lieutenant Nick Ward, the executive officer of HMS Tyne, said: "This incident is a great example of how versatile the vessels of the offshore patrol squadron are. The ship's company quickly adapted to a changing situation and worked to support the coastguard, the RNLI and local mariners in carrying out the search.
"We are always concerned for the safety of our fellow mariners at sea, thankfully SLt Boyle spotted the diver and we were able to play a key part in recovering him quickly."