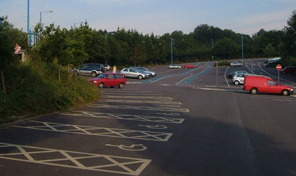 Pic: Derek Harper
A proposal to build up to 750 homes on land near Exeter's Met Office are being recommended for approval by the city council this evening.
The site is part of the proposed urban expansion zone at Hill Barton and Monkerton, which could eventually see 2,500 new homes built, along with shops, a school and community facilities.

At at this stage councillors are looking at an outline plan, with further details to come at a later stage.