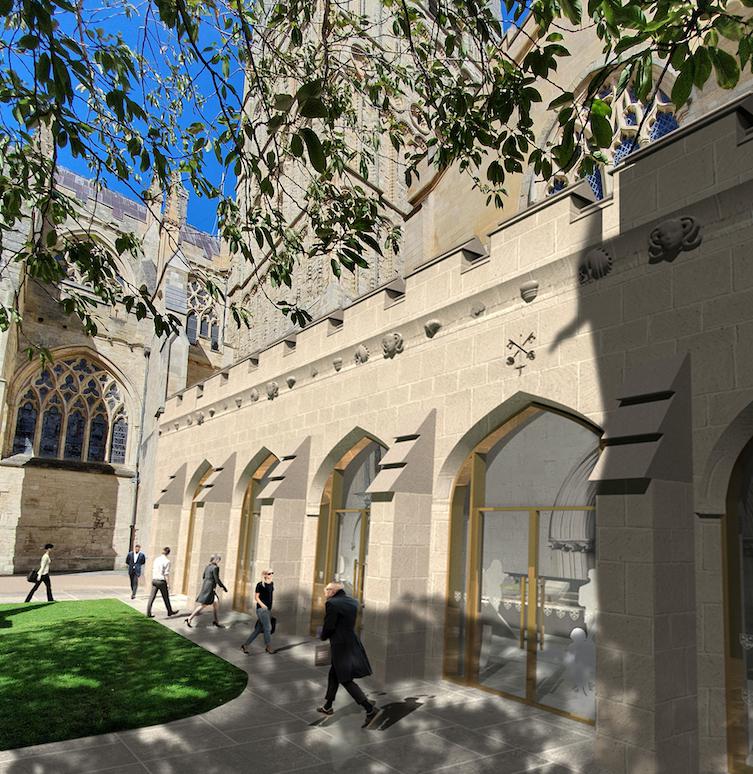 Isn't that the Despicable Me villain? (courtesy: Acanthus Clews Architects)
Archaeological dig at cathedral
An archaeological dig has begun in the cloisters of Exeter Cathedral.
The investigation, on a site of significant historical interest, aims to uncover early structures that will guide the design of a proposed new cloister gallery, and walk through from the cathedral, cafe and chapter house.
The dig is expected to continue for two to four weeks and should provide information about the layout of the medieval cloister and the state of of its foundations which, if still serviceable, will be reused for the new building.
It is initially funded by the National Lottery Heritage Fund, with the final design and construction subject to the release of a full grant. The cathedral will double the money raised from its own fundraising appeal. Any future development is subject to heritage and planning approval.
"There was such a cloister here in medieval times, and it continued until the cathedral passed into secular hands during the Commonwealth era. So we shall in fact recreate what our forebears knew was essential for proper people-flow through the cathedral and its associated buildings."
"This part of the site has not previously been excavated and we hope to learn more about the sequence of events here. There were probably two or three different designs of cloister here, spanning from the late Norman period to the late Middle Ages. We may also find evidence about the use of this area before the present Cathedral was built – before AD 1114."