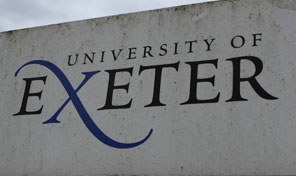 Exeter University is to work with the local Rape Crisis Centre to improve the advice and support given to female students relating to sex attacks.
It follows a report in the Guardian newspaper last weekend which said many top universities don't record sexual violence properly or have a strategy to deal with it.
Shortly afterwards the head of student support at Exeter University contacted the chief executive of the Rape Crisis Centre Fee Scott to discuss some partnership work.
Ms Scott says she's delighted that something so positive has come out of the report, and looking forward to working in partnership with the University.