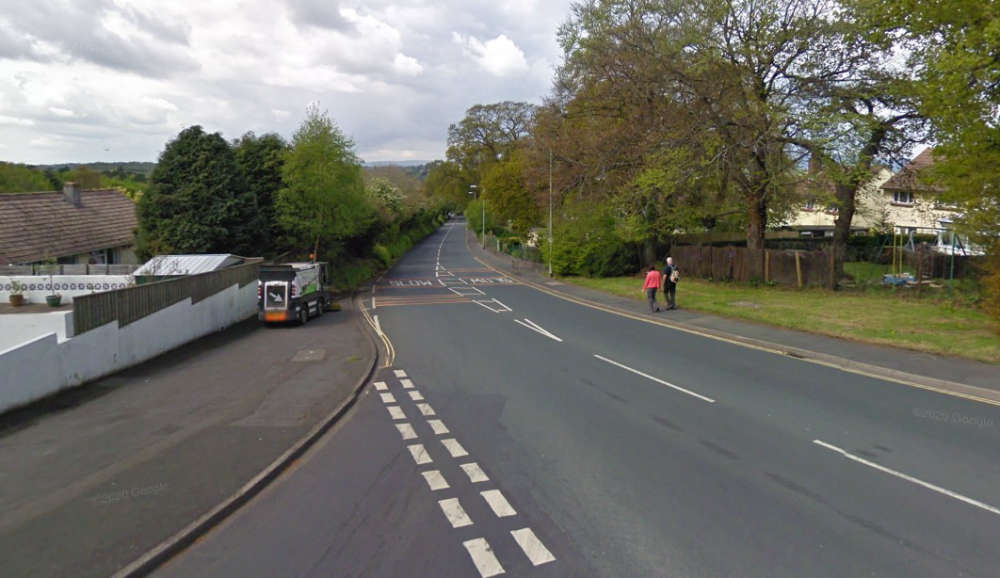 Sheldon Road, Newton Abbot (courtesy: Google Maps)
Calls for 30 mph zone
Further calls have been made to extend a 30 mph speed limit along a road in Newton Abbot described as a 'death trap'.
Currently the eastern entrance to the town on Shaldon Road, just past the junction with Haytor Drive to Milber service station industrial units, has a 40 mph limit before it drops to 30 nearer the town centre.
Teignbridge councillors asked for the 30 mph limit to be extended for around half a mile to just after Haytor Drive, to cover the junctions with residential streets Foxhollows and Twickenham Road.
At the county's cabinet meeting this week, Devon highways chief, Councillor Stuart Hughes (Conservative, Sidmouth), said a virtual site visit would be carried out before any decision is made.
A previous report by highways officers into extending the 30 zone concluded that current speed limits on Shaldon Road are "correct for this particular environment." A speed survey showed motorists were "broadly compliant" with existing speed limits and "collision data did not support a change."
Despite this, members of the Teignbridge highways and traffic orders committee again called for the speed to be lowered, for reasons including pedestrian safety. It has the support of the parish council and former local county councillor Gordon Hook.
However, the committee was told cutting the limit to 30 mph would be a departure from council policy and a request would therefore need to be made by Devon County Council's ruling cabinet.
Speaking at the cabinet meeting, Councillor Alistair Dewhirst (Lib Dem, Ipplepen & The Kerswells) said: "To connect the two halves of my division, you have to drive up and down this road, and it's a death trap. People drive along it as if it's a motorway and because it's downhill they just don't see any problem at all.
"You take your life in your hands if you're pulling out from Twickenham Road and certainly for me and my constituents we really want to see this at 30 mph," added Cllr Dewhirst, who asked to be included in the site visit.
Councillor Martin Wrigley (Lib Dem, Dawlish) also supported the visit. He said: "This is now an extremely dangerous area and cars are going far faster, typically, than the 40 mph. Taking the 30 mph limit up to what is now the edge of town makes an awful lot of sense."
The cabinet unanimously agreed to a site visit, the findings of which will be discussed at a future meeting.