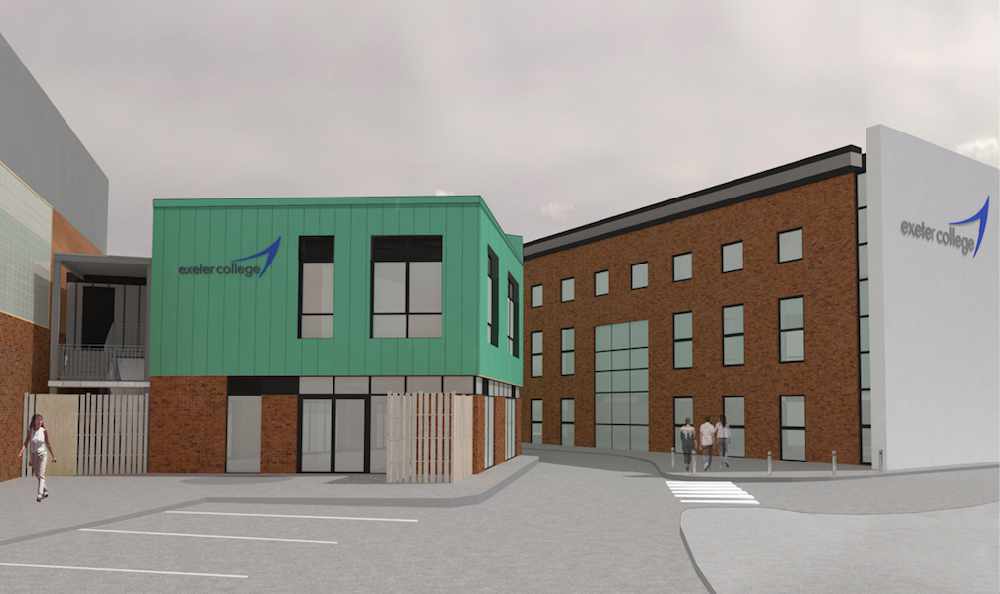 Exeter College
Exeter College's new facility is planned to open next year
The two storey extension to the college's £5.9 million Sports Hall in Victoria Yard will feature a fully equipped modern Gym on the ground floor, with a glass fronted Dance Studio on the second floor, as well as additional teaching space.
Early ground works have just started on the building work, with the new facilities planned to open in summer 2019.
New space for music technology, art and information technology will be created for the rooms that had housed the previous gym and dance floor.
John Laramy, Exeter College Principal and Chief Executive, said: "I am delighted that works have now started to create cutting edge space for sport and dance. The college gym impacts on students and staff right across the college and we hope this investment encourages even more of our students and staff to get active.
"As a College our vision is to be 'exceptional', to do this it is critical that we continue to invest in all aspects of the student experience. This new development shows that our vision is about action, brought to life by great staff and excellent students."