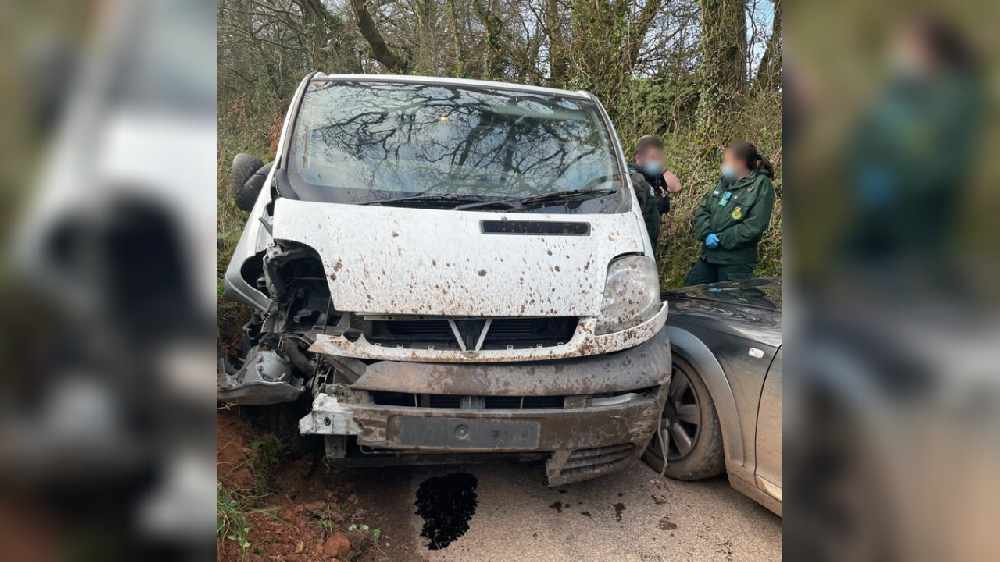 Photo: Devon & Cornwall Police Road Crime Unit
Driver taken into custody
A hazardous driver was taken into custody on Friday evening (19th March) after crashing his vehicle during a police pursuit on a road near Tiverton, Devon.
The male driver, who was in a white van, failed to stop and had no insurance, nor licence.
The driver lost control of his vehicle resulting in a crash, but fortunately, he wasn't injured in the incident, says police.