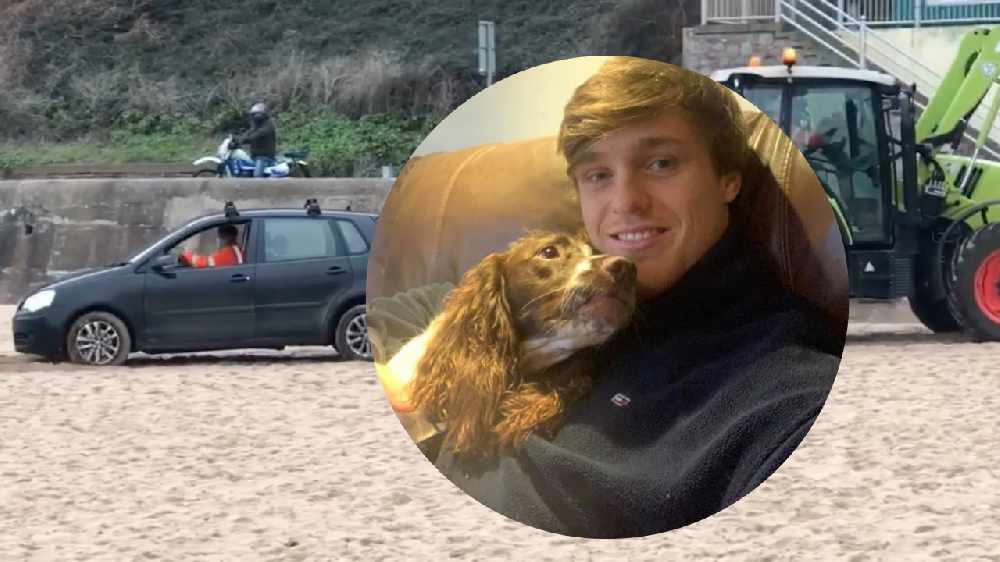 Photo: Sarah Hibbert
Pet resuscitated after fit on beach
A dog that collapsed after suffering what looked like a fit and stopped breathing on Exmouth beach on Tuesday has been resuscitated by a quick-thinking Exmouth resident.
Neil Kearsley was walking along the seafront when he spotted the dog, called Winnie, which had collapsed on the sand. As the pet wasn't breathing, Mr Kearsley quickly leapt into action and started giving it CPR whilst its owner administered the kiss of life. Thankfully, Winnie was brought back to life - but only just.
Meanwhile, the owner's friend drove his car onto the beach as he attempted to pick the dog up and take her to the vet. However, he got stuck in the sand during the rescue attempt.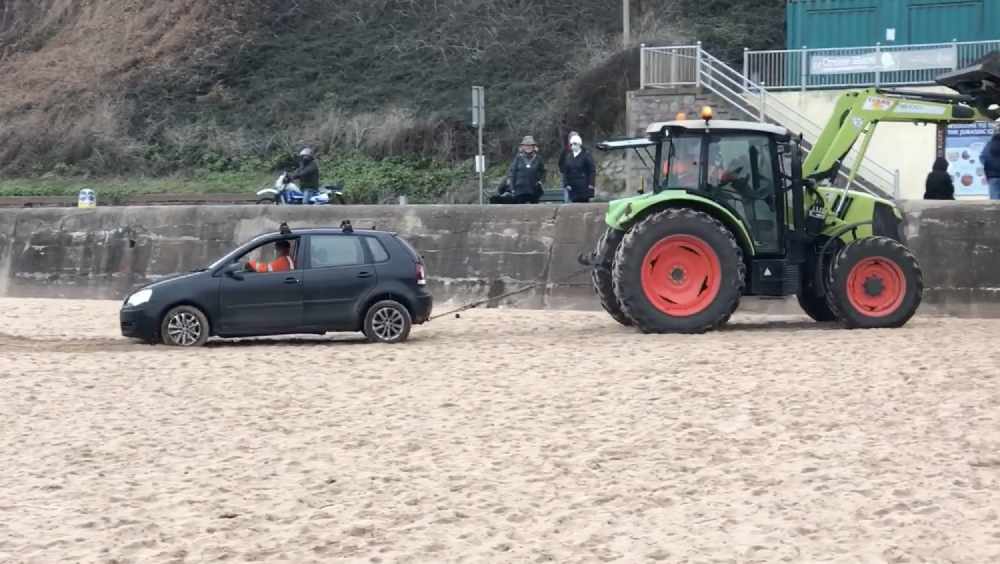 Photo: Sarah Hibbert
As CPR continued on the beach, the police arrived to take both the owner, Gwyn Parks, and his dog to the nearest vet. Later that afternoon, Winnie was home.
Writing on Facebook, Mr Parks wrote: "I just wanted to thank absolutely everyone for their efforts. From the the people who pulled my friends car off the sand, the police for blue lighting us to the vets and being so understanding, people who called the vets and were so nice, everyone at Raddenstiles- from the vet, to the nurse who stayed with her all night and even the kind receptionists. But most of all Neil Kearsley, I can't thank you enough. Thank you all. I've got my Winnie back."