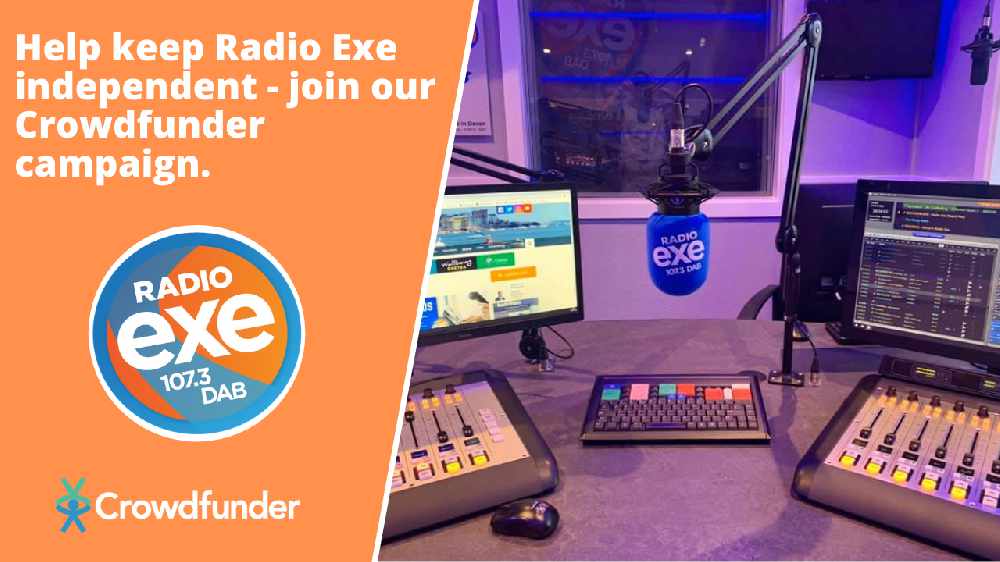 Station determined to stay independent
The south-west's last remaining independent commercial radio station, Radio Exe, has launched a crowdfunding campaign to help see it through the pandemic.
In common with many advertising-funded companies, the station has seen its revenues drop dramatically since lockdown.
The crisis has seen many media organisations cut staff, go into administration, or be acquired by other groups. Last week, Radio Plymouth announced it was to be bought by German media conglomerate Bauer. In September, Torbay radio station The Breeze closed its studio and became part of a nationally networked brand. Radio Exe says it wishes to face the crisis down and come out the other side - but needs help from its listeners and advertisers.
Managing director Paul Nero says: "We feel honoured and privileged to hold an FM commercial radio licence and we've been committed to producing high-quality programmes since acquiring the licence from a national broadcaster in 2011. However, most of our advertisers are in the tourism, hospitality and retail sectors; the ones hardest hit by the crisis. In turn, that's had a knock-on effect on us.
"We've created a series of rewards for both consumers and businesses that can be bought during the period of the crowdfunding campaign, which we've put together with the help of Devon-based company, the eponymous Crowdfunder. The target we've set will see us through to around Easter, by which time we hope the advertising market will have recovered somewhat."
The last pre-lockdown audience figures show that Radio Exe has 32,000 weekly listeners. It has a monthly online audience to its website of 115,000 unique monthly users.
Take a look at our Crowdfunding page here.