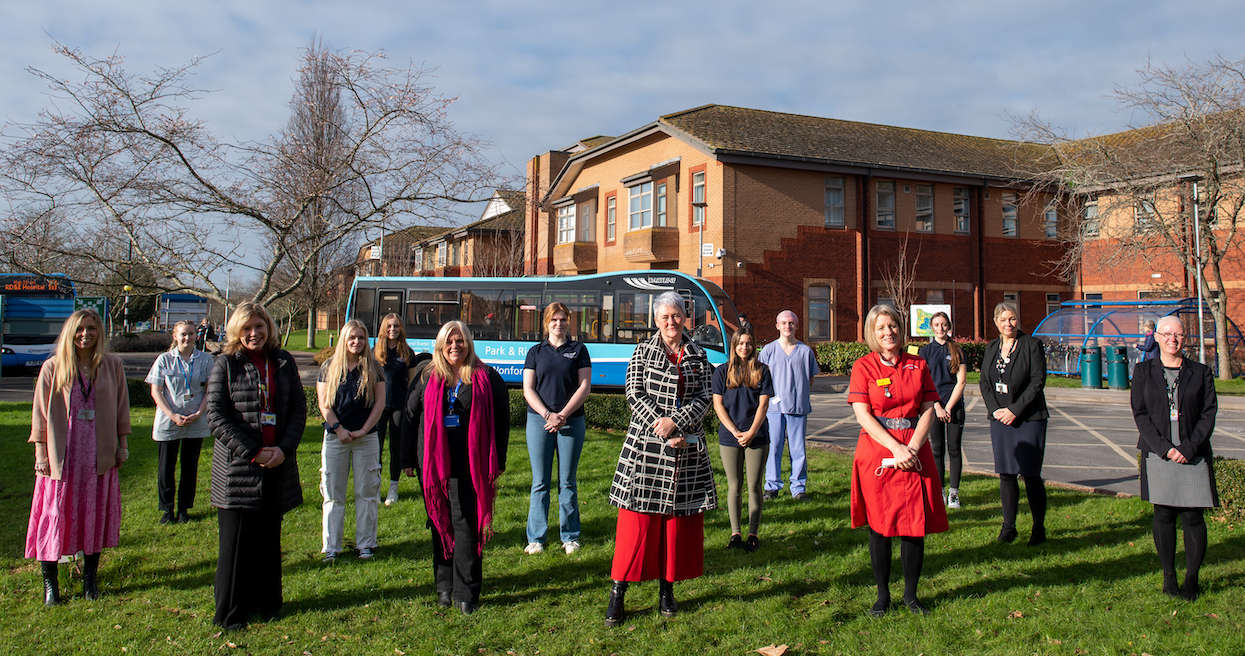 Teenagers get access to wards
A ground-breaking new qualification which specialises in adult nursing, mental health nursing or midwifery has been rolled out by the Royal Devon and Exeter NHS Foundation Trust and Exeter College to support younger people to take on vital NHS roles.
The T Level – a qualification launched last year - is equivalent to three A Levels and combines industry placements with classroom learning, allowing students to have hands-on practical experience and knowledge ready for the beginning of their careers.
Within the two-year course, students will complete a minimum of 315 hours work placement. Students will work across the hospital including medical wards, surgical wards, maternity and theatres, working with the whole team on duty and allows students to follow the patient journey and see quality patient care in action.

To support the hospital during covid, students over the age of 18 have been offered the opportunity to join the staff bank which, while benefiting the hospital, has also enabled students to gain additional experience. Last year, 22 students were employed and a further 30 are in the process of applying.

Suzanne Tracey, chief executive at the Royal Devon and Exeter NHS Foundation Trust and Northern Devon Healthcare NHS Trust, said: "It's no secret that the NHS has a national shortage of midwifes, nurses and many other allied health professional roles, so in working with Exeter College we are delighted to offer engaging work placements to students and allow them to roll their sleeves up and experience the atmosphere, culture and camaraderie of our fantastic workforce within the NHS."

Sam Hillman, assistant principal for curriculum at Exeter College, said: "Through exceptional education and inspirational, engaging, hands-on industry placements, we are together, growing talent and realising the ambitions and dreams of our young people and helping them to shape their futures."

Heidi Amor, Head of faculty for healthcare, childcare and public services at Exeter College, said: "It is a privilege to be able to support our young people to follow their dreams and pursue their career and as a college, we are very proud to be working with our NHS Trust to develop those talented, professional and enthusiastic learners and the workforce of the future."
Ebony White,16, said: "This week has been really great, it's been amazing to see a hospital from the professional's point of view - I have seen so much!

"I've seen cannulas and catheters taken out, found out how they do blood transfusions and where the bloods are kept, I've learned all about how catheters and drains etc. work, as well as how to dispose of waste in a safe way. I've got COVID swabs ready for all the patients on the days they needed testing and helped hand out menus to the patients on the ward for their meals the next day. The most exciting thing I did was take patients observations for the last 3 days (supervised by who I was shadowing), which was great!"