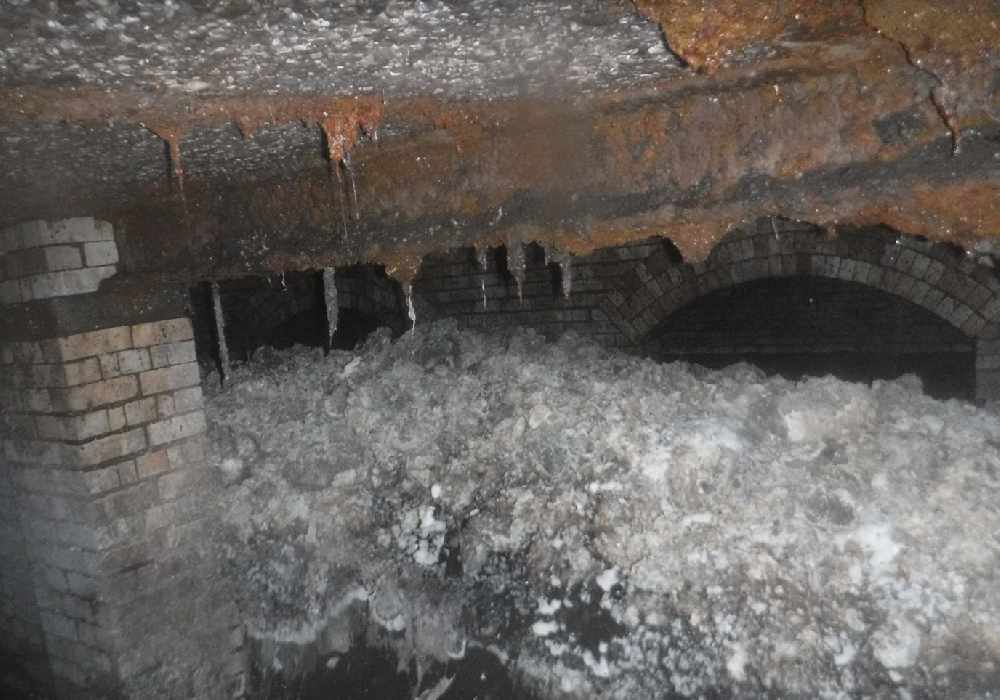 Image: South West Water
The mass of oil, fat and wet wipes is 64 meters long
Do you drain off oil into a cup, allow it to cool and then bin it? Or do you wash it down the drain? If it's the latter, then this is the result.
South West Water says this is the largest fatberg they've ever seen across Devon and Cornwall. It's the length of 6 double-decker buses. They will start to dissect it next month - but it will take 2 months to do it.
A fatberg forms like a snowball – as wet-wipes get flushed down loos, fats oil and grease congeal together, gradually forming a hard mass known as a fatberg.
South West Water's Director of Wastewater, Andrew Roantree, said "At present, it doesn't represent a risk to the environment, but undoubtedly it could and would if was allowed to continue to develop and grow. So our challenge over the coming weeks is to remove this beast out of the sewer. Which we're going to be doing in a fairly manual process. It involves people getting into the sewer with breathing apparatus on in order to help to dig this enormous lump of congeiled fat out of our sewerage network."