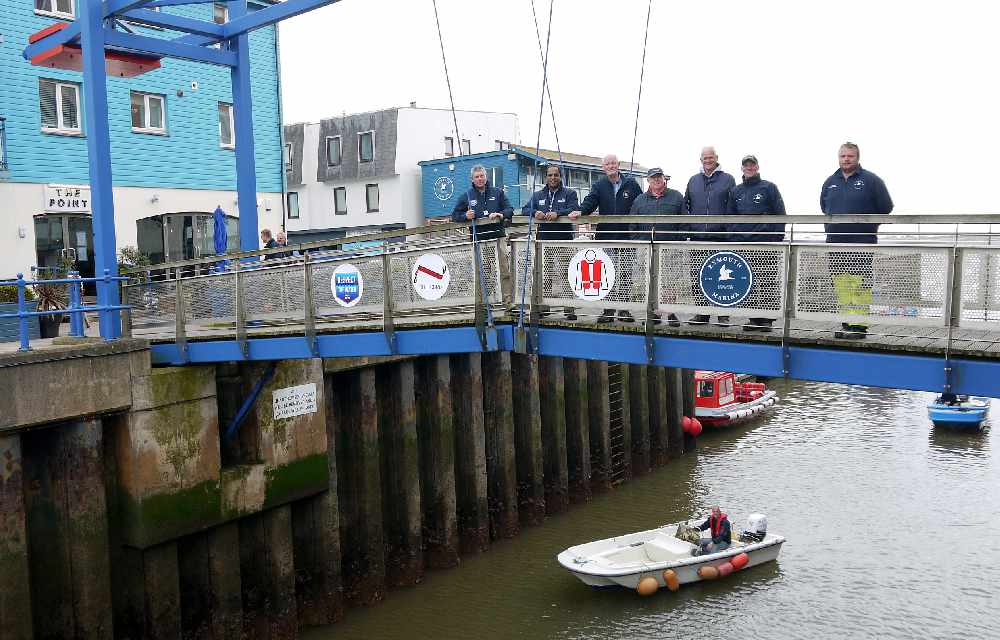 Water users warned of the dangers.
Signs have been installed at Exmouth Marina, urging water users to respect the water.
Sailors leaving the Marina will be reminded to wear a lifejacket and a kill cord, at all times.
Concerned Exmouth Marina residents wanted to warn boat users of dangers using the RNLI's Respect the Water logo.
Resident and National Coastwatch Institution volunteer, Ian Coupe said: 'The RNLI logo is widely recognisable and we wanted to make sailors think twice about being prepared before they left the Marina. Having means of communication, an appropriate lifejacket, kill cord (depending on boat) and suitable clothing for the conditions is something every water user should check before setting off.'
Exmouth Marina Management Company worked with Exmouth Marina Ltd. and Exmouth RNLI Community Safety Officer, Dave Littlefield to action the design and installation of the four signs. Volunteer, Dave Littlefield paid for the signs in memoriam of his parents in law, who recently passed away. He said: 'I wanted to give local boat users a gift in memoriam of Lee and Colin Warren. Lee was an avid sailor and I thought it would be fitting to remember them this way. This is a great example of the community getting in touch with us to help prevent loss of lives at sea.'