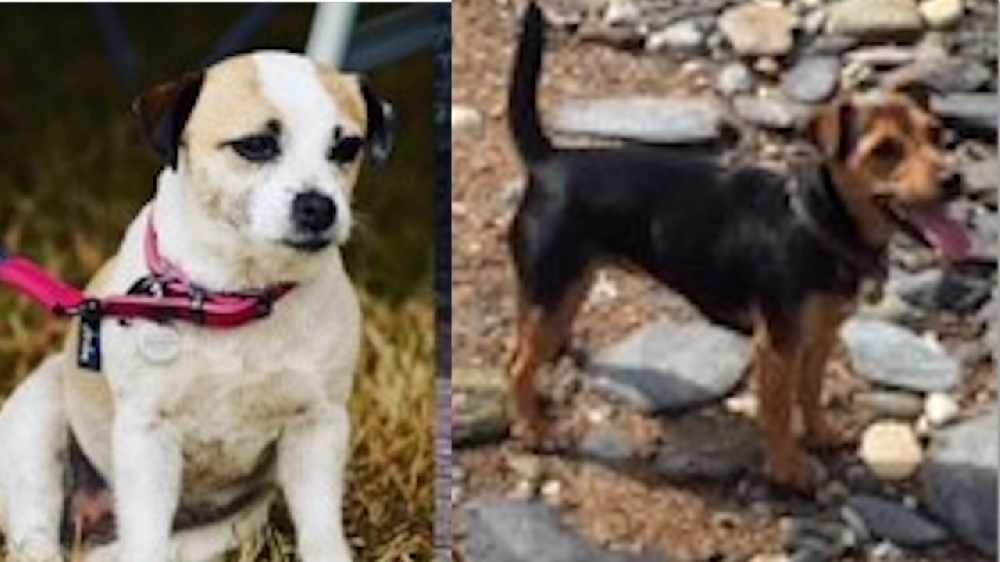 Pixie and Cookie not seen in three weeks
Two terriers from Sidmouth, called Pixie and Cookie, have been missing for more than three weeks.
Both of their owners are offering a reward for anyone who locates their pets. The dogs went missing from Smiths Farm, Northmostown, Sidmouth on January 27th 2021.
Cookie is a very small black & tan terrier and Pixie is a white border terrier x Pug. They were both wearing pink collars & tags and are both micro chipped and we have informed the microchip companies.
Beccy Barrett, one of the owners, said: "My dog and my best friends dog have been missing since Wednesday 27th January.
"We are now offering a reward for any information resulting in the safe return of Pixie & Cookie. Whilst we think it is highly unlikely that they have been stolen, it is now 3 weeks down the line & we cannot rule out the possibility that they have been picked up subsequent to heading off hunting that fateful afternoon.
"There was a potential sighting in woods parallel to Sidmouth Golf Club on Mutters Moor on Feb 3rd, but this is unconfirmed."
If anyone has any information regarding either of these two rascals, please do contact Helen or Beccy.
Beccy – 07837 419733
Helen - 07967 111437