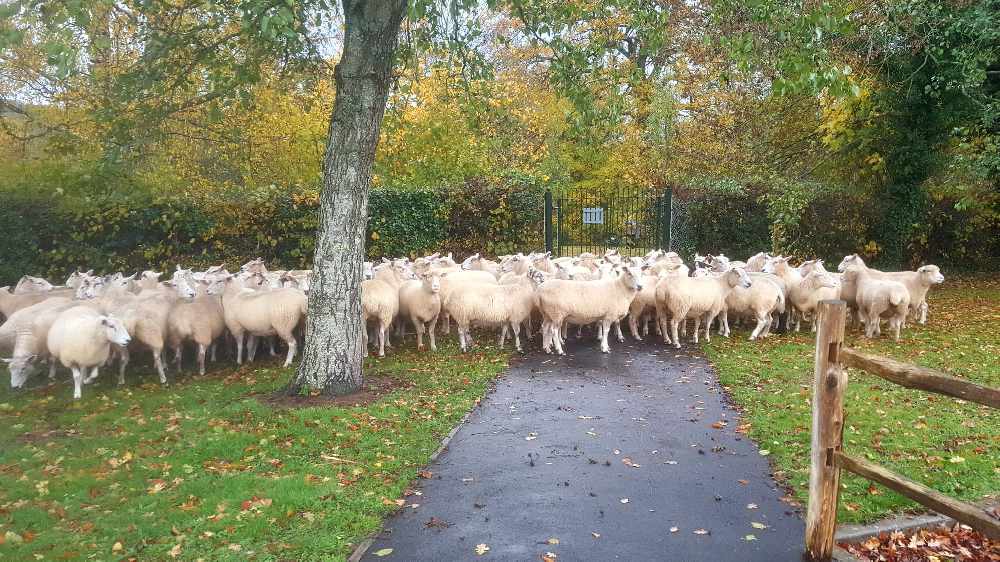 Image: Ceri Mcwilliams
Stoke Hill Junior school had to lock them in
A flock of sheep went on the run in Exeter this morning.
They were first spotted in Mincinglake Valley Park and people took to facebook warning they were heading for Stoke Hill.
Parents and Children arriving at Stoke Hill Primary were shocked to find them locked in the grounds of the school.
Police were called and a farmer turned up not long after the start of the school day to take them home.