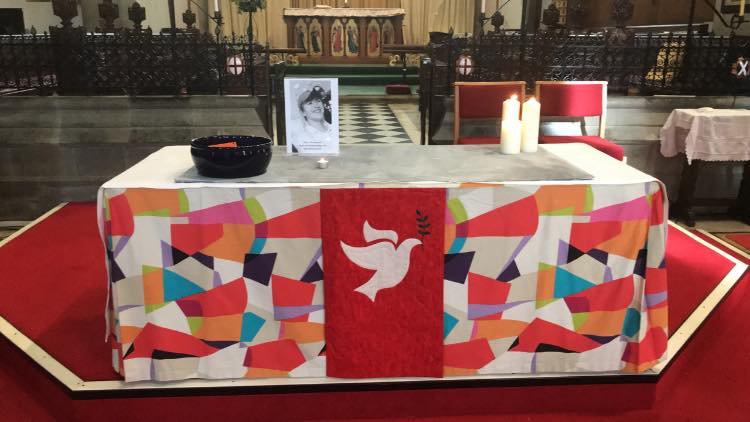 Alter to Tyler Peck at Holy Trinity Chuch, Salcombe (courtesy: Daniel French/Facebook)
Tyler Peck's death is unexplained
A teenage boy has been found dead at a property in Salcombe in the early hours of Saturday morning.
The family of Tyler Peck, who was 15, have been informed. Police have also updated local schools so they can offer support to people who knew the boy when schools open on Monday.
The death is being treated as unexplained at the moment.
Holy Trinity Church in Salcombe has established an alter which will be on display through the week and they've invited the community to light a candle in his memory.
Tyler lived with his mother Holly and step father Gavin. His friends have been writing tributes on social media. One girl says she will miss seeing his face every day. Someone else writes: "Such sad news. Another beautiful soul lost."
Anyone who has information about the incident is asked to call police on 101 quoting reference 331 of 2 February. Calls cost 15 pence.