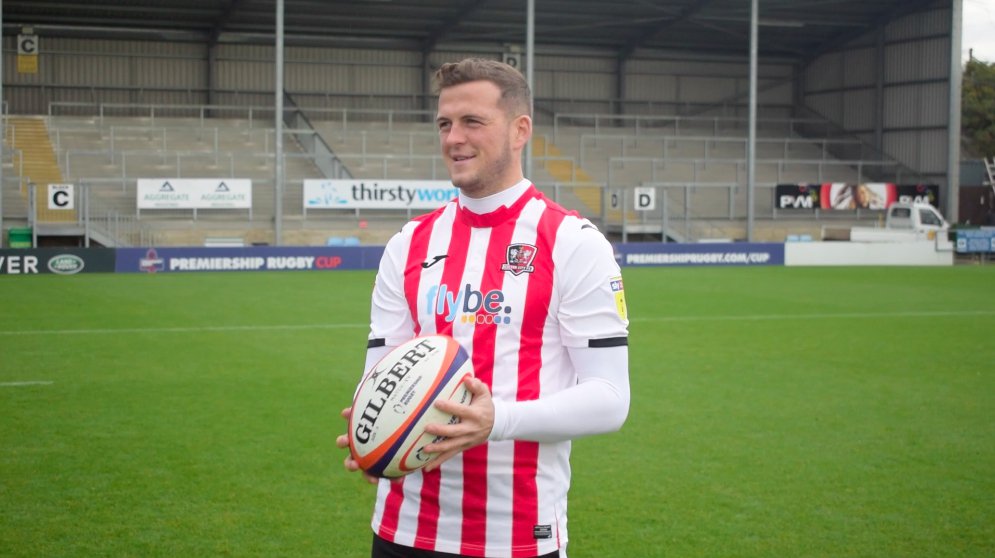 Exeter City defender Pierce Sweeney
Video: Exeter City join forces with Exeter Chiefs to support it
Figures released show the number of times emergency service staff in the South West have been assaulted over the last year.
491 Devon & Cornwall Police Officers reported assaults and South Western Ambulance Service Foundation Trust (SWASFT) says it's staff reported 1,049 assaults between January and December 2017. But it's thought there could be many more.

Yesterday (31st October), all the forces came together to highlight the issue and launch a new campaign called #Unacceptable.
Assistant Chief Constable Paul Davies on behalf of Devon & Cornwall Police and Dorset Police said: "Our officers and staff, along with other emergency services colleagues, demonstrate commitment, courage and dedication on a daily basis. They signed up to helping and protecting the public, not coming into work each day with the risk of being assaulted.