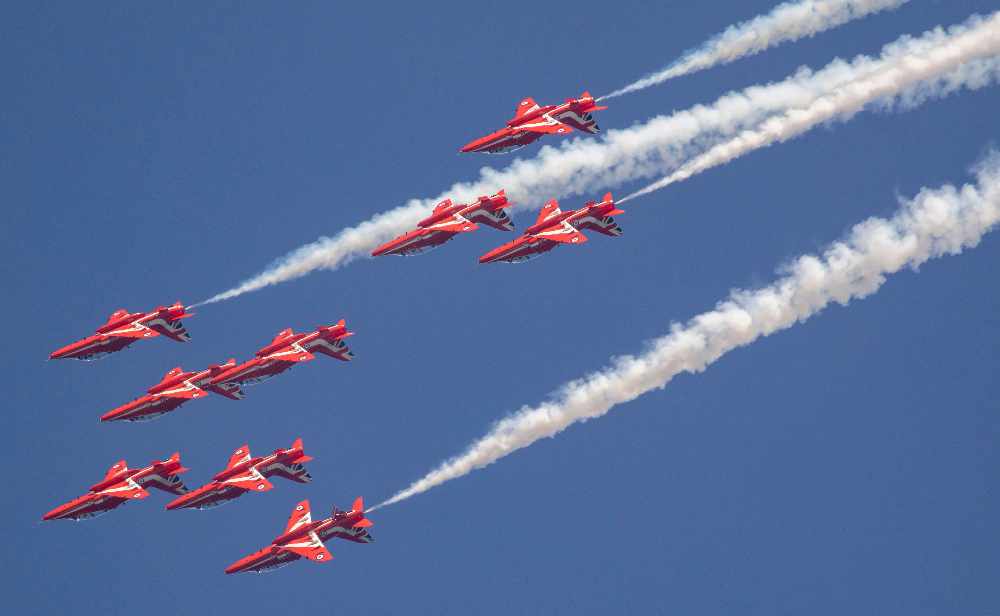 The majority of the programme was cancelled because of the bad weather.
On Sunday morning the Red Arrows opened the show but had to curtail their performance.
The only displays were from the RAF Chinook Display Team and the Navy Black Cat.
Despite that, the Airshow's been hailed a success after record breaking crowds on Saturday.
It's estimated the two day event attracted over 165,000 visitors across the bay.